How to Become a Self-Starter in a New IT Position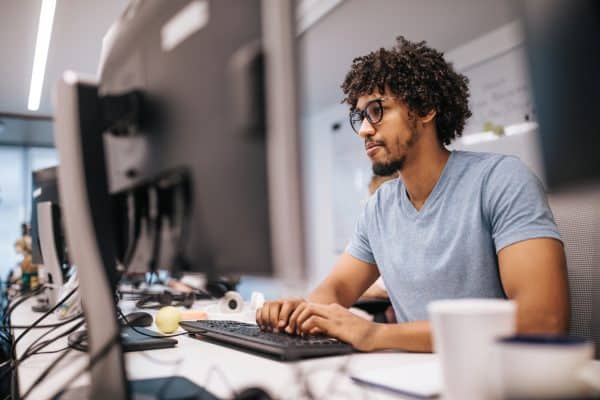 Have you recently taken on a new IT job? You may be wondering how to maximize your expertise and talents within your role to grow your career and showcase your leadership potential. Fortunately, there are many ways to be a self-starter in the IT industry through expanding your knowledgebase and acquiring more skills in the process. Here are some tips for becoming a self-starter in your new IT position: 
Embrace challenges
With any new position, there are bound to be some challenges you'll need to overcome along the way. Rather than reject failure, embracing challenges is key to personal and professional growth on the job. Whether it's accepting the difficulties of a new project or finding ways to deal with a difficult coworker, viewing these circumstances as a chance for self-development will allow you to perform your best in the face of uncertainty, and ultimately, become a more agile worker who can quickly adapt to change while maintaining a high degree of professionalism.
Take initiative to implement new solutions
One of the most effective ways to show your value as an IT employee to your employer is by introducing new and innovative solutions for problems the organization may be facing. From advanced software implementation to more efficient processes, contributing your thoughts and ideas in a way that improves the company's client or customer relations, productivity levels, or bottom line, is a surefire way to demonstrate your worth and make yourself an invaluable member of the team. The more you learn about your company's IT needs, the easier it will be to introduce solutions that align with your employer's organizational goals.
Set and track short-term and long-term goals
By establishing goals for your IT career – and regularly tracking them – you'll keep yourself motivated to continue advancing yourself and progressing in your professional path. Writing down realistic short-term and long-term goals, and setting yourself up for success to achieve them, will allow you to clearly define your vision and gain more clarity about where you'd like to be in the future. Furthermore, sharing your goals with your manager can offer the accountability and support you need to stay on track. These goals can include getting new certifications and other professional development, as well as taking on further responsibilities to demonstrate your abilities, depending on the career track you want to focus on.
With the right mindset and dedication, becoming a self-starter in the IT industry can catapult your career to new heights while laying the foundation for future success. As you begin a new job, keeping the tips above in mind will be essential as you elevate your status within the company for months and even years to come.
Looking for a new IT position?
If you're looking for your next IT job, get in touch with INSPYR Solutions to learn how our specialized IT recruiters can connect you with exciting tech opportunities.