How to Ask for More Responsibility in Your Role
Career Advice, Job Seekers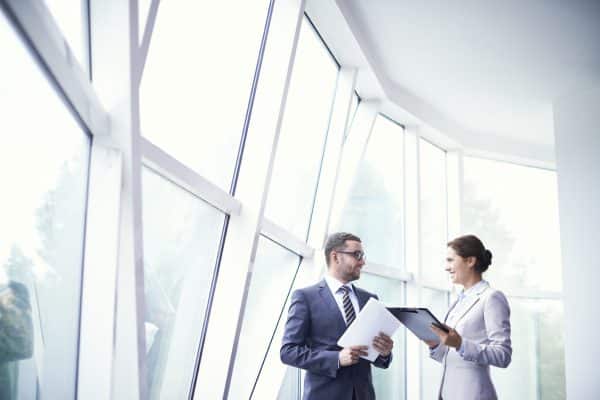 Feeling stagnant in your current IT position? If you're looking for more responsibility in your organization – and increased pay to go along with it – the way in which you approach this matter with your manager can be critical. Most bosses are used to employees wanting higher titles and salaries; therefore, it's imperative to fully illustrate why you deserve a promotion and how it will be beneficial to your organization.
Here are some tips for how to ask for more responsibility:   
Provide concrete examples of your performance.
When it comes to earning a higher title and salary as an IT professional, simply saying you're a hard worker is not enough. You must demonstrate proven achievement in your existing job, such as taking on new projects, spearheading important initiatives, training others, or leading a team. Explaining to your boss how you've gone above and beyond your core job description is key to showing you have what it takes to shoulder more responsibilities within the company. Providing specific examples from your performance over the last several months or years will reflect your progression and help you make your case.
Express your career goals.
Expressing the vision you have for yourself and your IT career at large is integral to articulating how a job with more responsibility will help you achieve your goals. Managers tend to promote employees who are driven to excel at their greatest potential, as they will be most motivated to contribute to the workplace in more meaningful and productive ways. Taking an inventory of your short-term and long-term career goals – and connecting them to how you'd advance within your workplace – will show your manager that you're committed to applying your knowledge and skills to the organization for the long haul.
Build industry credibility.
In general, IT employees who regularly earn promotions are those who shine as rock stars in their industry. If you haven't yet, take time to invest in professional development and build your personal brand as a talented IT professional. This can be accomplished through various activities, such as getting further credentials, posting industry content on LinkedIn, taking part in local societies or IT clubs, becoming a speaker at an IT conference, or publishing an article relevant to your job. Being proactive about promoting your tech expertise and showing your employer how passionate you are about your area of work can be instrumental in obtaining a role with more opportunities.
As the old adage states, "If you don't ask, you don't get." When it comes to career growth in the IT field, you have nothing to lose by showing that you are ambitious and eager to take it to the next level. With a well-thought approach, asking your manager for more responsibility can ultimately be one of the best decisions you make for your future.
Are you ready take the next step in your IT career?
Get started with INSPYR Solutions and let our team connect you with of the right job openings for your career goals.