Certifications That Can Advance Your IT Career
Career Advice, Job Seekers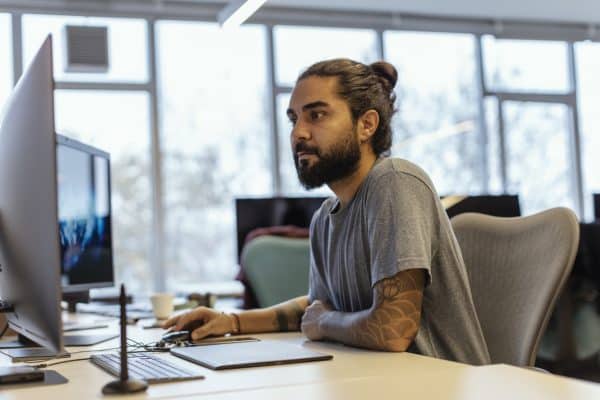 Although the "Great Resignation" has increasingly allowed IT candidates to have their pick of jobs, it is still wise to invest in your future and your viability as a candidate through certifications and continued education. Here are some of the certifications that can significantly advance your IT career:
Certified Cloud Security Professional (CCSP)
As cloud skills become required in many IT roles, the CCSP certification can elevate your expertise in the eyes of employers, showing you are well versed in cloud management and security. IT professionals who are familiar with utilizing and maintaining cloud technology, such as security administrators, systems architects, engineers, and many others, are best suited to earn this certification. Recognized as a global credential in the IT field, professionals who are CCSP certified tend to experience accelerated career growth, often becoming qualified for more advanced roles in the industry.
Certified Information Security Manager (CISM)
For IT pros specializing in security, CISM is one of the best certifications to boost credibility in the field. This certification is aimed at giving security professionals detailed knowledge and tools to design, build and manage information security systems within their organizations. Most importantly, earning this certification can help emerging professionals make the leap into management roles. In addition to security managers, the CISM training is ideal for senior executives, IT managers, and software developers.
Certified Data Professional (CDP)
Professionals focused on data security can greatly benefit from the CDP program because it offers a span of certification options for both entry-level workers and top-tier executives. The certification is very comprehensive, covering everything from data life cycle management to data governance and data ethics. Overall, the CDP improves knowledge in data quality, business analytics, data warehousing and information management, giving those who earn it an edge in the data management field.
Depending on your area of expertise, there are a multitude of IT certifications available that can propel you to success and make you more marketable in the field. Finding a certification program that's most aligned with your skills and career goals is the first step to better opportunities ahead.
Looking for a job in IT?
If you're a qualified IT professional looking for new opportunities, then contact INSPYR Solutions today to learn how working with one of our recruiters can help you achieve your career goals.