Hot Jobs: SharePoint Developer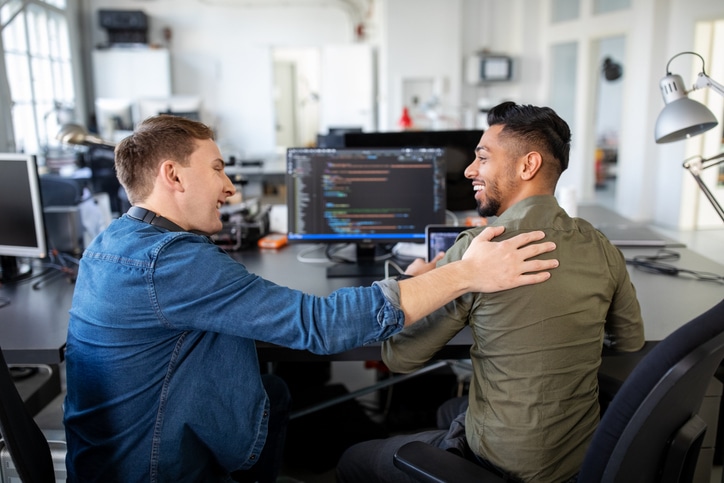 SharePoint is a suite of common business technologies that helps users and companies manage information and distribute content. It is currently one of the most widely used pieces of business software, especially in mid to large-size companies. SharePoint developers are tasked with expanding on the capabilities of SharePoint and customizing functions to meet specific business objectives. If you have a flare for software development and you want to work with a dynamic and in-demand piece of software, consider pursuing a position as a SharePoint Developer.
Job Responsibilities
It's difficult to define the day-to-day responsibilities of a SharePoint Developer, simply because they are tasked with doing so much. They will typically work as part of a larger development/IT team and work on projects to expand or improve the capabilities of SharePoint. In some cases, this will involve purely technical, back-end modifications, and in other cases it will require the developer to create new functions and make tweaks to the UX/UI.
Education Requirements
SharePoint Developers will typically need to have a bachelor's degree in computer science or a related discipline, but it may be possible to circumnavigate this requirement for candidates with extensive SharePoint or software development experience. Most entry-level positions will also require candidates to have at least a year or two of development experience. As with all jobs in IT, a graduate degree only enhances job prospects.
Job Outlook
SharePoint remains as popular as ever, and according to the Bureau of Labor Statistics this is a great time to be working as a software developer. Between 2012 and 2022, this field is expected to add 222,600 new jobs, a growth of 22 percent and a much faster rate of change than the national average for all professions. The current median salary for software developers is estimated in the neighborhood of $93,950, and in some parts of the country is significantly higher. SharePoint developers can expect to find a number of lucrative opportunities, but as will all jobs in IT, developing professionally and evolving one's skill set is essential for long-term success.
Job Opportunity
A company with an office in Chicago is looking for a Business Intelligence (BI) developer that also has experience with SharePoint configuration and development. The ideal candidate will have a four-year degree, two years of relevant experience, and familiarity with a wide range of currently in-demand technologies. Starting salary is listed in the range of $65,000 to $95,000 per year. To learn more about this exciting opportunity, click here and search for "SharePoint Developer."
Is a career as a SharePoint Developer the right choice for you? What about another position in IT? No matter what you choose, rely on the team at INSPYR Solutions to help you find more open positions.