How to Highlight Contract Experience on Your Resume
Career Advice, Job Seekers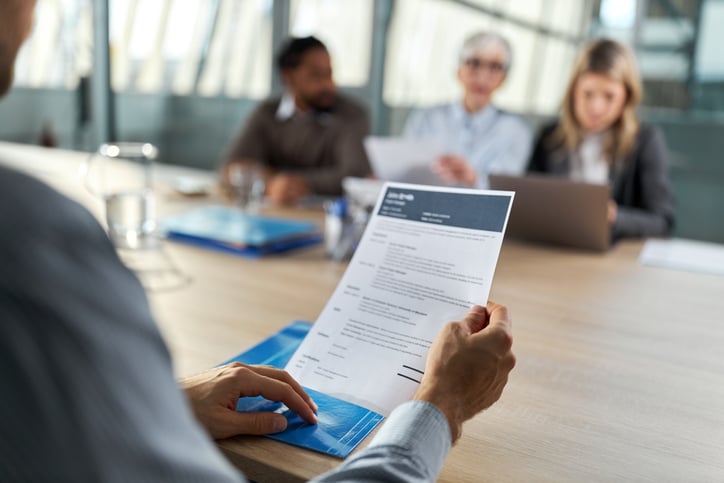 These days it's not uncommon for someone to work for four or five companies during their professional career, and often across multiple industries. If you also factor in a job market that can lack employment security, you have the perfect environment for contract or temporary work to thrive. And while contract experience has become common in today's workforce, it can be difficult to highlight these positions effectively, to give you maximum benefit, and to make sure you don't look like a "job hopper."
Use a Staffing Agency
If you've worked with a staffing agency that sent you to several different companies, or different positions within a single company, the best way to include that information on your resume is to list key assignments under the staffing agency name.
Here is one example of what that may look like:
System Administrator | INSPYR Solutions, Charlotte, NC | 2014-Present
Successfully completed five contract assignments and temporary placements ranging from one month to three months, providing system installation and administration to corporations throughout the greater Charlotte area. Prominent placements included:
Provided system installation, hardening, and administration, vulnerability management and server management in a global enterprise environment for a XYZ Corporation for a three-month startup period.
Describe another placement that highlights a specific skill, accomplishment, or industry prominence.
How many placements you list will depend on your overall work experience. If the bulk of your employment history is from contract assignments, you'll benefit from including details about several different assignments. If the assignments were more to make ends meet than reach personal career goals, and do little to demonstrate your skill or achievements, consider limiting to two or three.
Using a single header, like above, can also be an ideal way to highlight self-employment or contract positions acquired outside of a staffing agency. Consider grouping three or four assignments under a "Contractor" or "Self-Employed" heading.
Customize Your Resume
Because of the diversity of roles and companies associated with contract or temporary work, it's beneficial to adjust your resume to highlight skills, accomplishments, or assignments that will be most relevant to a prospective employer. For example:
Do you typically work as a network administer? And maybe you recently completed a three-week stint as an office manager during a company's startup phase? Here's a tip on how to show that experience:
Consider emphasizing your flexibility, commitment to company growth, and a keen eye for details. By doing so, a prospective employer will be better able to see how your previous experience relates to aspects of your current position.
Looking for Your Next IT Contract?
If you're interested in exploring short-term assignments, or if you're ready for an exciting new contract assignment position, check out our job search page for the latest opportunities. Ready to apply? Contact INSPYR Solutions today.