Crafting An Impressive Technology Resume
Career Advice, Interview Preparation, Job Seeker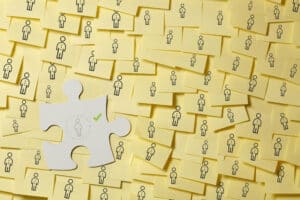 Cara Mason | Resource Development Manager – Houston, TX
Technology resumes can often be a job seeker's most important tool. They are usually a hiring manager or recruiter's first impression of you, and there's nothing worse than a lackluster first impression.
In this blog article, we are talking about the importance of a well-crafted technology resume as well as how to tailor your resume to highlight your talents relevant to the position you are applying for.
Importance
It's important to put time and effort into crafting an impressive technology resume so that it captures your audience's attention. This can seem like a daunting task whether you are creating a new one from scratch or updating an existing one.
The goal is to differentiate yours from the rest so that it stands out against the others. But the real question is, how do you do that?
Tailoring Your Technology Resume
Many candidates undersell themselves by compacting all their experience into a one-page resume. While this length might be appropriate for someone straight out of school, more experienced candidates should focus on elongating their resume with elaborate and detailed bullets under each position they've held.
Make sure you keep the job description handy when customizing your resume, so you can add any relevant experience and bring both the job position and your IT skills cohesively together. Oftentimes, reading through the requirements and responsibilities listed on a job description can serve as a guideline of key points to bring out in your resume.
It is also important to include a skills or technology summary at the top of your resume to highlight the various tools, technologies, languages, etc. that you've acquired throughout your experience. Certifications and/or education, especially if listed as a requirement on the job description, should also be clearly listed.
Finally, once you've finalized the content of your resume, carefully read through to correct any critical spelling and grammatical errors. It's also a good idea to have someone else proofread your resume for a second opinion.
By spending time and energy on your technology resume and creating a detailed yet hard-hitting outline of your experience along with highlighting relevant acquired skills, you'll stand out as a top candidate.
About Genuent
Genuent is the technology staffing firm focused on delivering masterful technologists and resource solutions to solve complex technology and business challenges. Through relationships with our consultants and clients, Genuent is an element of change in the world of work. Founded in 2006 and headquartered in Houston, Texas, Genuent services clients nationally across the entire technology spectrum.