What Certifications are Employers Looking for in Cybersecurity Candidates?
Career Advice, Job Seekers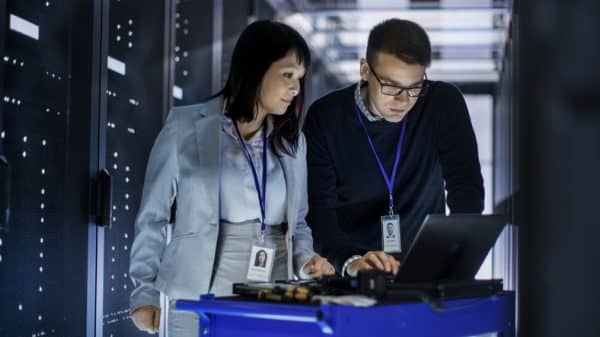 Is one of your 2022 goals to invest in your professional development? If you're an IT professional and you're ready to take your career to the next level, there are many reasons to consider earning a cybersecurity certification that elevates your credentials and increases your marketability. Here's a roundup of some of the top cybersecurity certifications for IT professionals currently being sought by employers:
Cisco Certified Network Associate (CCNA)
If you're in the beginning stages of your IT career, earning the CCNA can provide a strong foundation for growing your skillset and abilities in the industry. This certification covers all the basics regarding installing, configuring, and managing IPv4 and IPv6 networks, allowing you to acquire the core knowledge and analytical skills required to excel in the IT and networking field. Earning this certification validates your abilities as an IT candidate and makes you qualified for various types of positions, including roles such as network engineer, network system administrator, and network security associate.
CompTIA Network+
The CompTIA Network+ certification covers all basic network infrastructure that directly support IT operations. If you're hoping to make yourself more well-rounded in the IT industry, this certification will give you the critical tools to design, manage, and implement networks and their hardware, as well as networking management knowledge to work effectively with security experts.
Certified Information Systems Security Professional (CISSP)
As one of the most well-respected cybersecurity certifications in the world, the CISSP can significantly set you apart from other candidates on the job market. This certification encompasses many facets of cybersecurity, including security and risk management; asset security; security architecture and engineering; security operations; and software development security, among many other topics. To obtain this certification, you must have a level of cybersecurity industry experience in at least two areas of the field, which can include paid and unpaid internships. By earning the CISSP, you'll greatly improve your range of IT abilities and make yourself more marketable to different job opportunities.
By pursuing one or more of the top cybersecurity certifications above, you can enhance your cybersecurity qualifications while improving your job prospects. Most importantly, you'll experience a major boost of confidence during your job search!
Are you planning to find new cybersecurity opportunities this year?
Get in touch and learn how the recruiting team at INSPYR Solutions can help you discover IT employment options that match your credentials.