Looking for Your Next Position in Cybersecurity? Check Out These Three Resume Tips
Career Advice, Job Seekers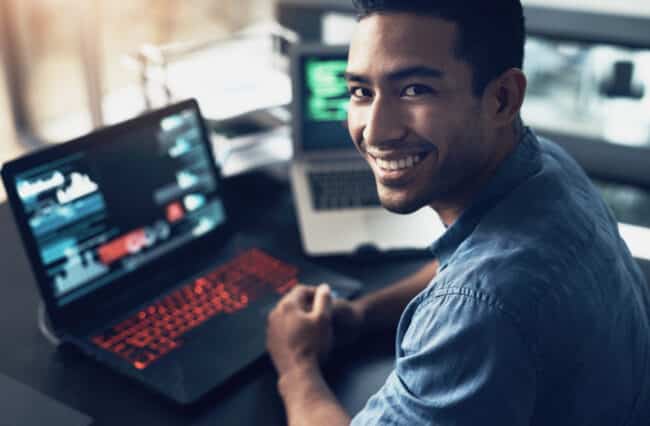 Are you currently in the market for a cybersecurity position? As you aim to present your qualifications to employers, your resume serves as a major tool for demonstrating your skills and abilities in an effective and compelling way. As you update and refine your resume for applications, here are some tips to keep in mind:
Describe your impact
In your job descriptions from previous employment, it's imperative not only to discuss your responsibilities, but describe your impact in terms of your professional contributions and accomplishments. For example, an effective description may include a phrase such as, "trained up to 30 new employees on software practices and protocols on a quarterly basis" or "implemented a new security system to provide improved protection of company data." Whenever possible, using statistics and metrics within these descriptions will reinforce your impact and further illustrate your accomplishments in action.
List specific skills
In the cybersecurity field, both hard skills and soft skills are essential for career success. A list of specific skills on your resume is important for reinforcing your abilities and industry knowledge, serving as a complement to other elements of your resume (such as the experience and education sections). There are many technical hard skills required for most cybersecurity roles, including programming; data analytics; risk mitigation; cloud security; automation; and software development. In terms of soft skills, strong problem-solving and time management abilities are essential for most cybersecurity jobs.
Highlight your credentials
Highlighting cybersecurity credentials (which are most often certifications) can set you apart from other candidates in the talent pool and ensure your resume gets noticed by many hiring managers throughout the job application process. Including a designated "credentials" section on your resume will shed light on your individual specialties in the field, demonstrating highly defined expertise. Some of the most common cybersecurity credentials include Certified Information Security Manager (CISM); Certified Information Systems Security Professional (CISSP); and CompTIA Cybersecurity Analyst (CySA+).
With these tips, your resume will gain more traction with potential employers, ultimately improving your cybersecurity job search outcomes.
Looking for a new cybersecurity job?
Get in touch to learn how INSPYR Solutions can help you discover many exciting employment opportunities in the tech industry!