Do This Before Accepting an Offer with an IT Company
Career Advice, Interview Tips, Job Seekers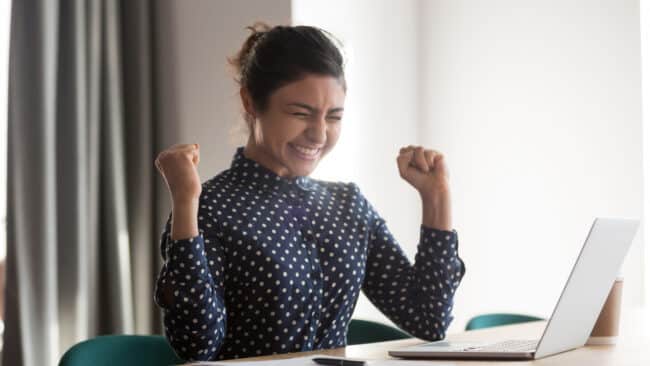 If you've recently been made an exciting job offer with an IT company, congratulations on your achievement! While it may be tempting to jump into your new tech role headfirst, it's important to take a step back before signing on the dotted line. Before accepting your next IT job offer, here are three things that you should do:
Nail down expectations and responsibilities.
Even after going through an extensive interview process, it's essential to revisit the exact nature of the IT role with the goal of clarifying your expectations. In addition to the tech job's scope of tasks and responsibilities, be sure to inquire about your daily work schedule, as well as flexible or remote work opportunities. If anything remains unclear about the IT position, workload, or schedule structure, it's best to have these questions fully addressed before accepting an offer with a tech company.
Ask about workplace culture.
Even when a tech job itself seems appealing, a company's workplace culture may not match up. Asking about the type of environment within an organization will give you a sense of the values, goals, and attitudes shared by the tech employer and its IT employees. After all, the workplace culture of an organization is the foundation for how well its tech employees are treated and respected. If you're still unsure of what the workplace culture is like, consider speaking with current or former IT employees from the organization for further insight and feedback.
Evaluate growth potential.
When making the transition to a new tech job, it's important to think about not only the present, but also the future. Getting a sense of your future at the tech company in terms of growth and advancement will be essential for making the right decision for your IT career. You can evaluate your growth potential with the employer by learning more about professional development offerings, as well as tech employee performance reviews and even earning potential within the IT department.
By considering the critical factors outlined above, you can make the best decision for your tech career, setting you up for long-term success and IT job satisfaction.
Are you ready to find a new IT job or make a career shift within the tech industry? Get in touch with INSPYR Solutions to learn how we can help you secure your next IT position!