How to Find Flexibility Through Contract IT Work
Career Advice, Job Seekers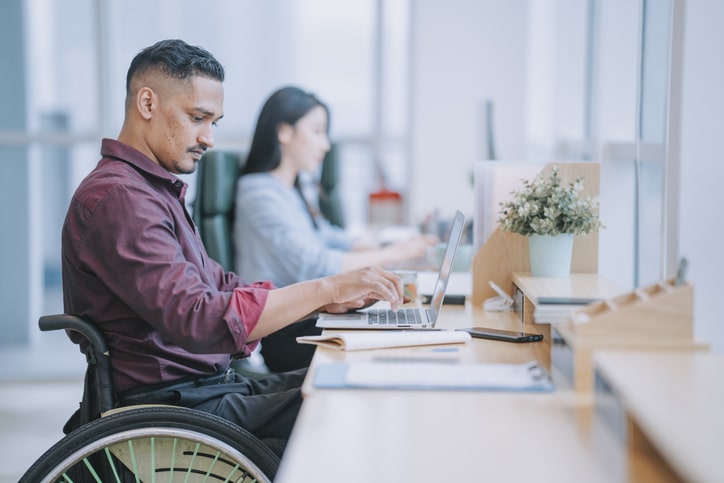 If you ask many professionals, they'd say having flexibility at work is their number one priority. While many companies are increasingly making flextime policies part of their workplace culture, contract IT jobs tend to offer the most flexibility when it comes to scheduling, work-life balance and interim IT employment. If you're considering a shift to contract IT work, here are three questions to ask yourself before taking the leap:
What is your ideal work-life balance situation?
Before pursuing contract employment, it's best to first think about your lifestyle and type of work-life balance you're hoping to achieve. In a contract capacity, you may not always work within the standard parameters of a regular, full-time job, and may instead have freedom to work during the hours you choose – either from an office, home or elsewhere. While some people crave the routine of a 9-5 job, others enjoy more freedom to fulfill personal commitments, such as picking their kids up from school or caring for an elderly parent. Contract IT jobs may offer this type of flexibility.
Are you seeking more control over your schedule and environment?
As a contract IT employee, you'll have an opportunity to be placed in many different employment situations in which you can manage your own schedule and work environment. This will allow you to choose contract IT positions that fit best with your family and personal needs, adding greatly to your work-life balance. Because of the flexible nature of contract IT work, many opt to take longer vacations between jobs, as they aren't required to work with a company calendar to take vacation time. In a contract employment capacity, you're essentially your own agent and can design a schedule that aligns most with your preferences.
Do you need to boost your professional skills quickly?
One of the main benefits of contract IT work is the opportunity to gain temporary employment in between jobs and acquire new skills to make yourself more competitive in the workforce.  Contract employment offers a valuable outlet to broaden your experience in an assortment of industries without having to pay for schooling or professional development courses. If your goal is to advance your career, a contract IT job can help you grow your skillset while continuing to earn a competitive income.
If you're still conflicted about whether a contract IT job is right for you, there's good news. In many cases, contract IT jobs have the potential to turn into full-time positions. Many companies use contract employment to test employees' abilities on the job before offering them permanent roles. If you find yourself enjoying a contract IT job, you may have a chance to stay at the company in the long-term!
Looking for new contract opportunities?
Get in touch with the INSPYR Solutions team and discover the many benefits of contract employment.