Hot Jobs: Systems Analyst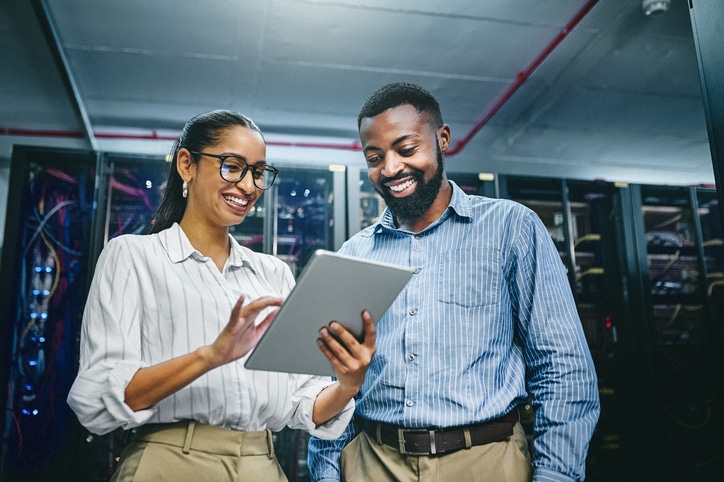 If you are looking for an intellectually challenging and financially lucrative career path with long-term potential for growth and advancement, strongly consider pursuing a position as a systems analyst. Professionals working in this capacity are employed at some of the world's most exciting tech companies and utilize the most advanced technologies currently available. Learn more about what it takes to be an effective systems analyst, and decide if this is the IT career you have been looking for.
Job Description
In the very broadest sense, systems analysts examine technical systems to determine patterns and extrapolate information. Their mission is to design new IT systems, improve existing systems, or to incorporate new features and functions with the aim of creating efficiency and boosting productivity. The specific responsibilities will depend largely on the needs of the employer.
Common Responsibilities
Serving as a liaison with internal and external clients
Mapping and documenting interfaces
Studying the software development lifecycle
Analyzing the cost and feasibility of proposed projects
Creating testing schedules and managing the activities of testers
Handling data migration and systems implementation
Drafting training documents for new systems
Educational Requirements
In order to find full-time work as a systems analyst, most candidates will need to have a bachelor's degree in computer or information science. Occasionally, candidates are recruited based on their business skills or liberal arts versatility, but technical ability is typically the most important quality to possess. Systems analysts with relevant certifications and advanced degrees are in the best position to move into management positions.
Job Outlook
According to the Bureau of Labor Statistics, systems analyst positions are poised to expand rapidly in coming years. The field is expected to add 127,700 new jobs by 2022, a growth rate of 25 percent. The current median salary stands at $79,680 per year, or $38.31 per hour, and those numbers are expected to increase as demand for systems analysts grows.
Job Vacancy
A company with offices in both Miami and Atlanta is looking for a qualified systems analyst who has at least seven years of professional experience. The preferred candidate will have expertise with both business and technology. Starting salary falls in the $85,000-$90,000 range. To learn more about this exciting opportunity, search our job board. And rely on the staffing specialists at INSPYR Solutions to help you effectively navigate the application process.