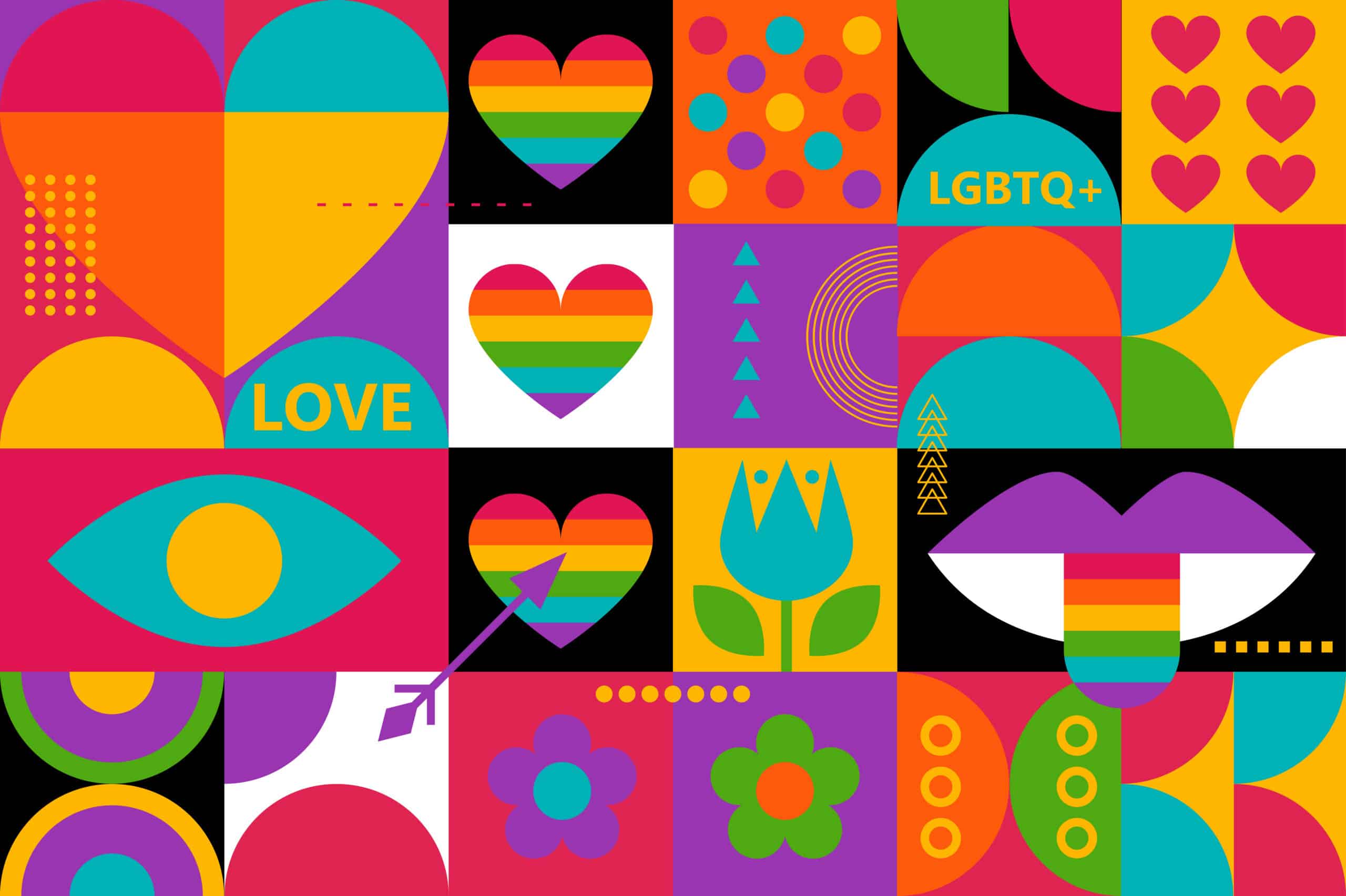 June is Pride Month, the annual celebration of LGBTQ+ people, identities, and history, as well as a time to spotlight LGBTQ+ rights.
Pride Month takes place in June in honor of the 1969 Stonewall riots, a series of protests against police brutality that took place over the course of several days and grew into a larger movement for gay liberation and civil rights. Stonewall takes its name from the Stonewall Inn, the bar in New York City where the uprising began. The location has since been designated as Stonewall National Monument for its value as a historic landmark.
The struggles at Stonewall marked a change in the movement for LGBTQ+ rights and inspired the community to organize and push for more civil rights. One year after the uprising, on the anniversary of Stonewall, the first Pride march and Gay Pride Week was held in the same New York neighborhood to gather the community together again and commemorate Stonewall. Since then, the movement has grown into Pride Month, which has in turn given rise to parades and celebrations around the country and around the world. What started as a riot has become a month of celebration, joy, and reflection, as well as a reminder of the work yet to be done.
In honor of Pride Month, we would like to take this time to celebrate our LGBTQ+ team members. Please know that we recognize the importance of diversity and that we value you as people. We are committed to building a company culture that promotes a supportive and inclusive environment for everyone, and we are very glad to have you here.
Happy Pride! 🏳️‍🌈