Hot Job: Help Desk Analyst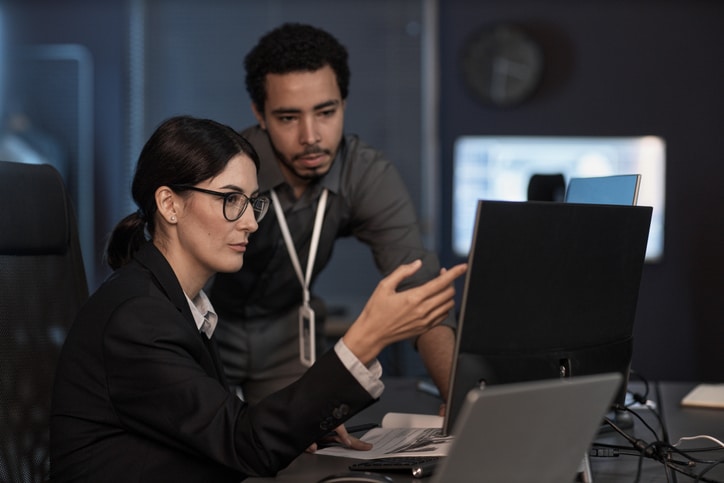 Are you a driven self-starter committed to providing high-quality customer service in a fast-paced work environment? You may want to consider an exciting opportunity as a Help Desk Analyst with INSPYR Solutions!
As a Help Desk Analyst, you'll be responsible for providing first-level support through end-user voice and electronic communications, as well as handling the resulting incidents and service requests using standardized incident management and request fulfillment processes. To be successful in this role, you should demonstrate an aptitude for working with enterprise line-of-business applications and systems, as well as interfaces in related analysis, diagnosis and resolution of technical issues. In this position, you will ultimately be responsible for ownership of all customer incidents and requests, and be expected to track them to conclusion in line with the department Service Level Agreement (SLAs) and quality standards.
Keep reading below to learn more about this position's full scope of responsibilities:
Main Responsibilities:
Acts as a single point of contact for customer, phone and email interactions regarding technology-related issues and queries.
Takes ownership of assigned service requests and incidents; provides end-user status updates and communicates progress in a timely manner.
Troubleshoots technical incidents across all client-facing enterprise software, client hardware and basic network infrastructure. Diagnoses and determines cause, and implements skilled resolutions in a timely and proficient manner.
Escalates unresolved issues to next tier support teams and meets all service level agreement mandates.
Assists with configuring and deploying new client systems to users to accommodate new purchases and system failures.
Performs file and folder security management as needed within established policy guidelines.
Participates in on-site troubleshooting as part of the team dispatch rotation, as needed.
Displays technical proficiency with enterprise client hardware devices and other customer-interfacing the infrastructure technology.
Serves in a Tier-1 support role within the information technology support structure. Adheres to established support and escalation procedures and maintains in-depth incident and resolution documentation.
Ensures high level of service and accountability in the process of resolving requests, supporting daily operations and meeting customer needs.
Contributes with revisions and additions to team services procedures and practices.
Maintains internal team knowledge base and user self-service content.
Establishes technical credibility and provides leadership to junior support staff.
Participates in team on-call rotation, and must be available for emergency support responsibilities 24/7.
Required Experience:
Intermediate knowledge of Microsoft client operating systems, including Windows 7, 8, and 8.1.
Intermediate knowledge of Microsoft Office product suites.
Familiarity with PC hardware internals, storage and printing devices.
Basic understanding of IP networking and connectivity.
Demonstrate strong analytical and problem-solving skills.
Demonstrate customer service skills, and the ability to adjust technical communication level to suit users' needs.
Ability to troubleshoot and diagnose unfamiliar issues.
Ability to analyze technical problems and provide logical and effective solutions.
Ability to read, interpret and apply technical information from resource manuals and peer guidance.
Minimum Qualifications:
Bachelor's degree in information technology or a related field, OR a high school diploma or equivalent GED and college-level course work plus a single current technology certification (e.g., A+, Net+) is required.
Minimum of six (6) months of experience working in a customer-facing support role within an enterprise environment is required.
Excellent English written and oral communication skills.
Do you have what it takes?
Check out help desk analyst opportunities today through the INSPYR Solutions job portal and let us help you find your next position!