Hot Job: Senior Oracle DBA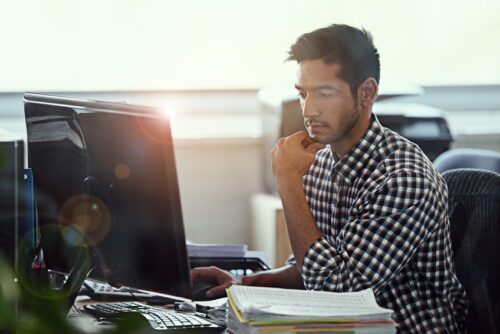 Do you know how to design and implement database environments to ensure the highest levels of performance and data availability? If you are skilled at handling a variety of performance issues and possess Oracle DBA certifications, one of our Oracle DBA positions may be the perfect fit for you.
As an Oracle DBA, you'll be given the exciting opportunity to work with a talented team of individuals to solve complex problems and identify innovative solutions. What's most appealing is that you can earn a competitive hourly rate plus a comprehensive benefits package!
Have we piqued your interest? Keep reading to learn more about the qualifications required for this position:
Skills and Experience
In the role of an Oracle DBA, you'll need to be fully skilled in database management, which will include driving the development and communication of long-term strategic goals for database environments to meet existing and future business needs. As an Oracle DBA, you'll be working closely with an application development staff to establish appropriate end-user database access control levels and promote best practices for database use. Ideally, you should possess a solutions-oriented approach and strong work ethic with excellent communication and process management skills. To succeed in this role, here is a summary of the experience you'll need to bring to the table:
12+ years of Oracle DB Admin
5+ years of experience in Oracle DB Performance tuning and trouble-shooting experience
5+ years with Oracle RAC
2+ years with Exadata is desirable
Strong interpersonal, presentation, problem-solving, client-facing and organizational skills
Excellent written and verbal communication skills
Required Qualifications
Along with the experience requirements highlighted above, you will need to have a relevant BS or BA (4-year degree) and Oracle DBA certifications.
Next Steps
Do you fit all the qualifications? Apply for current Oracle DBA positions today and let INSPYR Solutions help you advance your career!