Hot Job: SharePoint Architect/Developer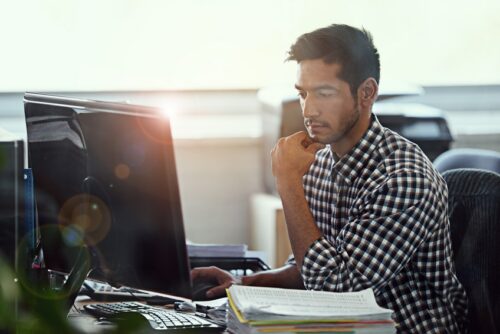 Are you a technology buff seeking a high-paying position that will allow you to develop tech solutions within a SharePoint infrastructure? If so, we have good news! You may be interested in a SharePoint Architect/Developer position.
In this role, you'll be able to design a technical environment for optimal use, from server and network layout to a proper governance plan. Not to mention, you could earn a competitive salary of $60.00 an hour and gain valuable experience working in one of the fastest growing IT fields.
Keep reading to find out more about the exciting SharePoint Architect/Developer opportunities available through INSPYR Solutions.
Skills and experience
As a SharePoint Architect/Developer, you'll need to be skilled at analysis, design and delivery of web-based applications. Ideally, you should have at least 10 years of experience working on projects with stakeholders in the business and technology domains. It is critical that you have extensive experience with SharePoint Designer, InfoPath, Web Parts and workflow creation, as well as the ability to integrate SharePoint capabilities with other services using built-in services and custom coding. Lastly, to be successful, it's important you have experience interacting and working closely with third-party vendors to fulfill various job tasks.
Required qualifications
To be considered for this position, you must have a bachelor's degree from an accredited institution. Industry certifications and experience using Microsoft Office and related software applications are also a plus. Lastly, being a strong communicator is a must.
Next steps
As a reputable company in the IT staffing and solutions industry, you can trust that INSPYR Solutions will help place you in the right position. Do you fit all the required qualifications? Let us help you grow your IT career and apply today for current SharePoint Architect/Developer positions.