Hot Jobs: Business Analyst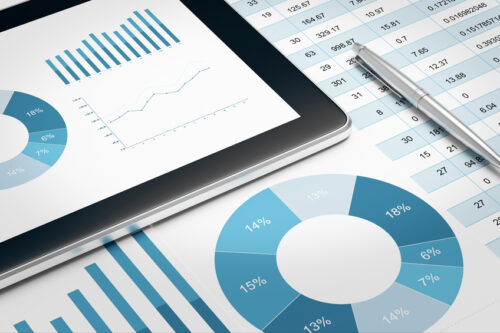 From two-person start-ups to international conglomerates, Business analysts are an important part of just about every organization. They are sought-after business professionals, whose strategic expertise and financial acumen are vital to a company's success. If you are looking to make a difference, a business analyst is an in-demand, hot job.
Outlook
According to the Bureau of Labor Statistics, business analytics is an expanding field. They predict growth of up to 25 percent by the year 2024 for jobs that fall within the field, including job titles such as computer systems analyst and management analyst.
Job Description
A business analyst is a business professional who assesses, or analyzes, a company's business processes, organization and overall structure. Based on their analysis, they make decisions and recommendations on how the company can grow and move forward. Many talented business analysts can also play a significant role in the overall financial and operational health of the organization.
Frequently, business analysts help a company's technology and IT functions connect with the strategic planning and business development departments. In many organizations, a business analyst role is that of a leadership position, with responsibilities including:
Planning and monitoring of business operations
Improving operational efficiency
Setting long and short-terms goals and strategies
Anticipating change and assessing the likelihood of its occurrence
Managing business requirements and standards
Driving company-wide sales efforts
Education and Skills
A bachelor's degree in a field related to information technology, business, human resource management, finance or accounting is a typical requirement for work as a business analyst. Additional experiences in a specific industry, especially at managerial level, are viewed favorably by potential employers as transferable skills, and can move your application to the top of the candidate list.
Other skills include:
Problem solving
Strong communication and interpersonal skills
Operations experience
Supervisory experiences
Demonstrated decision-making skills
Solid understanding of technology
Consider also obtaining a certification as a business analyst with the International Institute of Business Analysts. While not an essential requirement for all employers, this can certainly look good in your application.
Employment Opportunities
Companies of all sizes and across all industries employ business analysts, ranging from bigger and more widely recognized organizations, to nonprofits and startups. Where you work will largely depend on your choices and preferences.
Current Vacancy
View our current business analyst job opportunities on our job board.
If this sounds like your ideal job, submit your application today. If you're a business analyst looking for a new position talk to the business experts at INSPYR Solutions to see for yourself how we can help you grow your career.