Hot Jobs: Network Engineer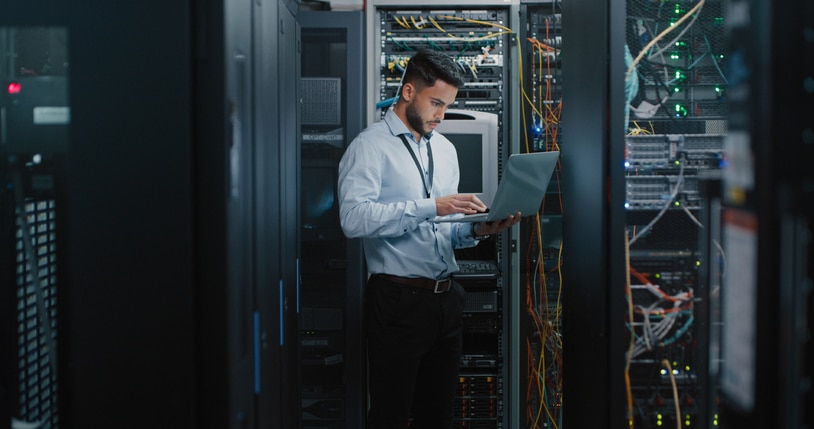 The world of IT is so vast and varied that there are job options to suit anyone with a flair for the technical. As you look for your own ideal career path, consider becoming a Network Engineer. These professionals are in demand, well compensated, and involved with work that is critical to the mission of today's businesses. Is this a field where you could thrive?
Job Description
In the broadest terms, Network Engineers help to plan, design, implement, manage, and improve computer networks. These include both local area networks (LANs) and wide area networks (WANs), as well as both intranets and extranets. This work is essential to organizations of all types, because without the free flow of information most of today's operations grind to a standstill. The specific duties of the Network Engineer will depend largely on the project of the moment, and the organization where the engineer is employed.
Education and Skills
In order to become a Network Engineer it will be necessary to have at least an undergraduate degree in computer science or a related discipline. Most employers will also require job seekers to have demonstrable professional experience, even for entry-level positions. In addition to strong technical skills, Network Engineers must have excellent attention to detail, be very organized, thrive in team environments, and be capable of leading when necessary.
Job Outlook
The Bureau of Labor Statistics reports that now is a great time to pursue a career as a Network Architect. According to the Bureau's forecast, job opportunities are expected to grow by 9 percent between 2014 and 2024, which is faster than the national average. As of 2015, there were 146,200 professionals employed as Network Engineers or in related fields, and as many as 12,700 new jobs are expected to be created. The median pay in 2014 was $98,430, which is at the high end of IT. Senior engineers can expect to earn much more, and the overall rate of pay is expected to grow as robustly as the number of available jobs.
Current Vacancy
A company in Miami, FL is eager to hire a Network Engineer who has experience in SAN/NAS storage technologies. The chosen candidate must have at least an associate degree in MIS as well as at least five years' experience in an enterprise server support role. Salary falls in the range of $80K to $90K. If you feel qualified for this position, learn more and apply by visiting our job board and searching for "Network Engineer."
Do you have a future as a Network Engineer? Work with the team at INSPYR Solutions to advance your career onwards and upwards.