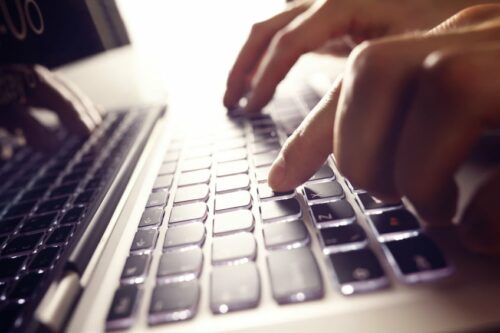 With the variety and diversity within the world of IT, you're sure to find the perfect position to suit your specialized skills and interest. As you consider your ideal job, take a look at the very much in-demand role of PHP Developer. PHP Developers are essential to business success and are well compensated for their expertise. Could this be the dream job you've been searching for?
Job Description
PHP is a multipurpose scripting language ideal for use with server-side web development and business applications. PHP Developers create websites, applications, and programs using the dynamic language.
Depending on the specifics of your role, a PHP developer can also wear the title of web or software developer. Typically a PHP developer will work "behind the scenes" creating user interfaces. PHP is often used in tandem with SQL for databases. It also plays a key role in standard web functions such as guest book management, accepting passwords, and usernames.
Often a PHP developer will be involved in other areas such as website administration, user training, and software testing. PHP is one of the most-used languages for small businesses and startups. It is also a top language within the design and advertising industries.
Education and Skills
PHP Developers typically possess a bachelor's degree in information science, computer sciences, software engineering, or related field of study. The Bureau of Labor Statistics cites an associate degree as sufficient for entrance into the industry but adds that additional skills, such as design, will help career advancement. Many developers will pursue certificates as validation of their qualifications and abilities, but ultimately experience has greater value over certificates.
Job Outlook
The range in salary reflects the variety of roles open to a PHP Developer. The Bureau of Labor Statistics puts the average application software developer salary at $98,260. Among the 10th percentile, PHP Developers can expect to earn $57,340 annually, while those in the 90th percentile make $153,710 per year.
In comparison, Web Developers fall under a separate classification within the Bureau. They fare a little lower with a media salary of $77,990. Those among the 10th percentile average $42,770, and the 90th percentile are looking at an annual salary of $124,860. Job growth is good with a 23 percent increase expected through 2020.
Current Opportunities
Do you see your future as a PHP Developer? To apply, visit our job board and enter the search term "PHP Developer." Work with the professionals at INSPYR Solutions to start building an exciting career today.