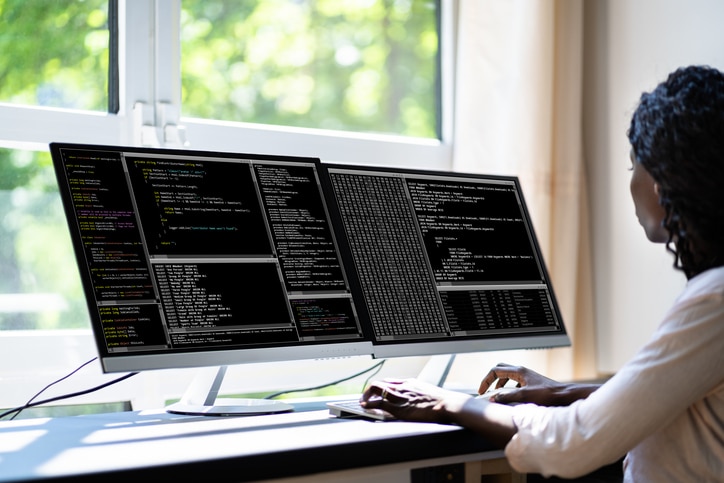 Today's Information Technology is both highly complex and highly important. It has to work perfectly, but with so many tiny details to engineer and fine-tune, it's maddening how easy errors, inconsistencies, and malfunctions can occur. Rooting out these problems is the responsibility of a QA tester, and they perform an essential function at any organization that either develops IT or relies on it heavily. Learn more about this interesting and in-demand career path, and decide if you have a future as a QA tester.
Job Description
The specific duties of a QA tester will depend largely on the kind of organization they work for and the kinds of projects they work on.  In general these professionals are tasked with identifying common and consequential types of errors in computer systems, creating a systematic framework for finding these errors, stress testing the systems in question, and developing a plan to report/revise any errors found. QA testing is typically handled by whole teams, with each member performing a discreet function.
Educational Requirements
Not all QA tester positions will require the chosen candidate to have a college degree, but formal training in computer science or business will only improve a candidate's chances. Hiring managers often look for candidates with a blend of tech experience and industry specific expertise, whether in agriculture, finance, etc. The best QA testers combine their education with excellent collaboration, communication, and analytic skills.
Job Outlook
Reports from the Bureau of Labor Statistics suggests that this is an exciting time to pursue a career as a QA tester. According to the Bureau's research, the demand for computer systems analysts, a field that broadly encompasses QA testers, is expected to grow by 25 percent between 2012 and 2022. That is much faster than the national average for all jobs. As of 2012, there were an estimated 520,600 professionals working as computer systems analysts, by 2022 there will be 127,700 more.
Job Opportunity
A company in West Palm Beach Florida is looking for a QA tester with experience in the energy industry. The desired candidate will have at least five years of experience, possess expert knowledge of SQL, MS Access or VBA, and have an impressive compliment of soft skills. The professional occupying this role can expect to earn between $40.00 and $45.00 an hour. To learn more about this opportunity, visit our job board and search for "QA Tester."
Will you help ensure that the technology of the future is free of bugs and optimized to work as designed? If so, rely on INSPYR Solutions to help you get further along in your career journey faster.