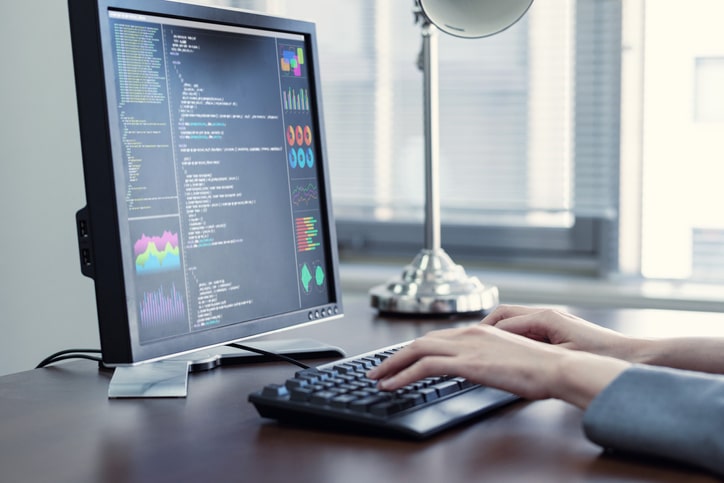 Ruby is considered by many to be one of the most elegant programming languages ever developed. It is refreshingly clear and straightforward, despite being as powerful and useful as some of its better-known cousins. Rails, one of the most common frameworks for web application development, is written with Ruby, and it is for that reason that Ruby developers are so in demand. If you are looking for a professionally rewarding career that positions you at the center of the internet consider a career as a Ruby developer.
Job Description
Ruby developers use Ruby to write server-side web application logic. These professionals typically work collaboratively and serve as just one piece on a team that makes substantial web applications possible. Responsibilities vary widely depending on the project, but some core responsibilities carry through:
Write Ruby code that is efficient and reusable.
Integrate data storage solutions
Integrate user-facing features developed in collaboration with front-end developers.
Troubleshoot bottlenecks and bugs.
Maintain the quality and organization of the code.
Educational Requirements
Professionals working as Ruby developers will typically need to have at least a bachelor's degree in Computer Science, Engineering, or a related discipline. It may, however, be possible to circumvent this requirement for candidates that can show exceptional expertise with Ruby. In this, as in all IT careers, a graduate degree will improve anyone's chances of securing employment. Becoming a Ruby-certified programmer is also an effective way to show employers the depth and breadth of your expertise.
Job Outlook
According to the Bureau of Labor Statistics, this is a particularly exciting time to be pursuing work as a Ruby developer. According to their forecasts, the field of Software Development – which can be said to broadly encompass Ruby development – will grow by 25 percent by 2020 and add 222,600 new jobs. That is significantly faster than the national average. Their research also suggest that in 2012 the median salary for all salary developers stood at an impressive $93,350. Ruby has only been gaining in popularity and ubiquity over recent years, so there is no reason to project that Ruby developers will not enjoy this growth as well.
You may already have the skills and background necessary to become a successful Ruby developer. When you are ready to start looking for jobs, rely on resources from a specialized staffing firm like INSPYR Solutions. Our job board is regularly filled with relevant positions, and our professional recruiters offer expert career guidance. Contact us when you are ready to get started.