Hot Jobs: Senior Design Engineer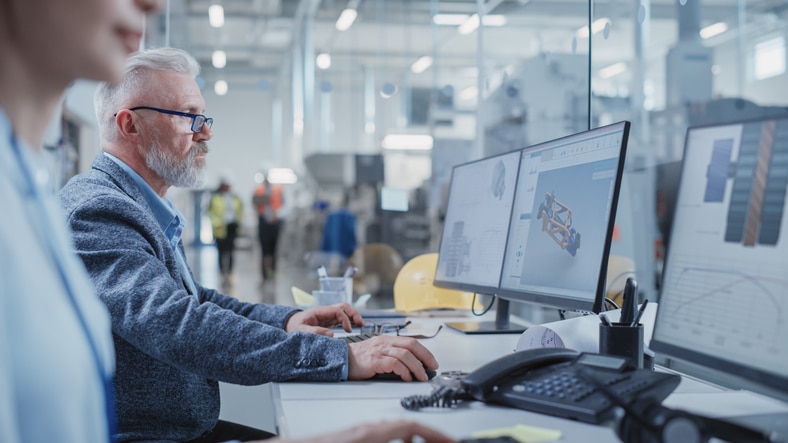 If you enjoy the challenge of leading a team as much as you enjoy the minutiae of building a software solution, pursuing a career as a senior design engineer could be a wise professional decision. The men and women who work in these positions start out with outstanding technical abilities, and over time, prove that they can be outstanding managers as well. Since they possess that rare combination, they are tasked with supervising major IT initiatives and occupy prestigious positions in most companies. Learn exactly what this hot job involves, and decide if it's a career goal you want to pursue.
Job Description
Senior design engineer is a fairly broad term that encompasses professionals working in many roles. In general, however, these engineers will lead teams working to build software solutions. In addition, since they occupy the top spot on the team, they will be involved with big-picture strategies, cost control monitoring, trouble shooting, problem solving, and managing the human element of their staff.
Education Requirements
The path to becoming a senior design engineer can be a circuitous one. Typically, these professionals start out with a bachelor's degree in computer science, software engineering, or a related discipline. They will often go on to get advanced degrees in more specialized disciplines, and then take entry-level jobs with tech companies. In order to make the leap to upper-level management, many pursue additional degrees in business administration. Education is important, but distinguishing oneself on the job tends to be what lifts these professionals to the next level.
Job Outlook
The Bureau of Labor Statistics does not track the job outlook for senior design engineers specifically, but they do for software developers – which is a closely related and largely overlapping field. According to their projections, between 2012 and 2022 the field will add 222,600 new jobs and grow by 22 percent overall which is much faster than average. The salary research site Glassdoor reports that the average salary for Senior Design Engineers was $101,500 in August of 2015.
Current Vacancy
A company in Washington D.C. is looking for a senior software engineer to oversee development of software systems on Windows and Unix/Linux platforms. The candidate will need to have experience with Java/JEE large scale web based application as well as Jasper tools. To learn more about this opportunity, visit our job board and search for "senior design engineer."
You can't become a senior design engineer overnight. But if you work diligently and focus your professional development efforts in the right direction you can chart a course that leads to a senior-level position. Get where you want to be faster by partnering with the team at INSPYR Solutions.