Hot Jobs: Project Coordinator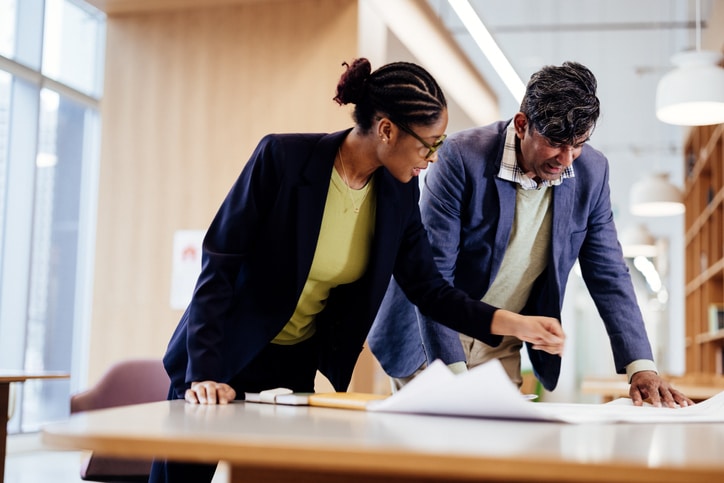 Are fascinated by scientific pursuits? Do you also enjoy the human challenge of being an effective manager? If so, consider pursuing a career as a project coordinator. This broadly applied term is widely used in IT fields to refer to any professional that has responsibility for seeing a project through to completion. As such, project coordinators need to have an expansive set of IT skills while also being able to manage a team, stick to a budget, and be accountable to superiors.
Job Description
Today's IT field is largely project oriented, meaning that individuals and teams work to accomplish a specific goal before moving on to another project, rather than coming to work every day and doing the same things over and over. Project coordinators take input from their superiors, and then assemble the human and technical resources necessary to complete the required project. Along the way, they will motivate their team members, provide constructive feedback, refine goals and objectives, carefully monitor costs and gains, and report progress back to superiors. Their duties are largely managerial, but since they work in highly technical fields they need to have an IT background that is essentially equal to their team members.
Educational Requirements
The vast majority of project coordinators have a Bachelor of Science degree in Computer Science, or in some other science-related discipline. It will be very difficult to find work in this role without at least an undergraduate education. Many also possess graduate degrees in more specialized fields, but by the time these professionals attain Doctorate-level degrees, most have been promoted out of the project manager role. Keep in mind that project coordinator is rarely offered as an entry-level position, and that most professionals get promoted into this role after proving themselves as programmers and developers.
Core Skills
These are the core skills possessed by the most successful project coordinators
Being extremely organized and excellent at multitasking
Having strong decision making skills
Being able to effectively communicate in multiple mediums to all audiences
Having a willingness to compromise and negotiate
Possessing an extreme attention to detail
Being a fast and decisive problem solver
Having a deep and wide-ranging technical background
Job Outlook
According to data from the Bureau of Labor Statistics, this is a great time to be employed as a project coordinator or pursuing this career path. A total of 332,700 professionals worked as computer and information system managers – a category that includes project managers – in 2012, and 50,900 more jobs will be created by 2022. The current median salary is $120,950 per year. The rate of job growth for this field is much faster than the average.
Search for current project coordinator job vacancies and find resources for impressing recruiters by working with the IT staffing specialists at INSPYR Solutions.