How to Ace the Technical Interview
Interview Tips, Job Seekers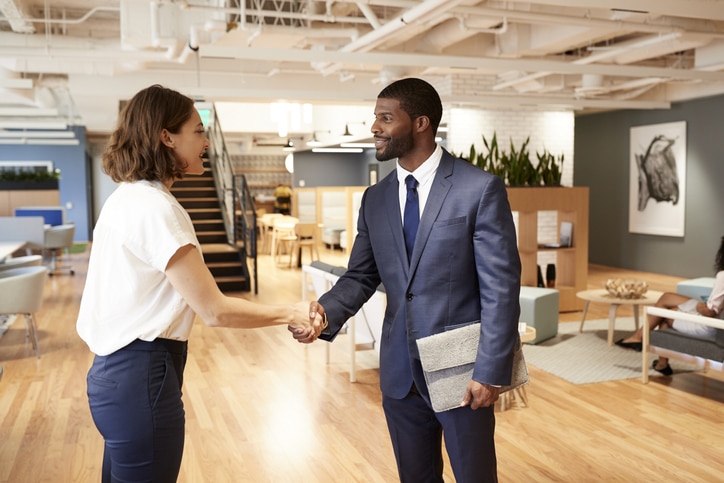 An interview that focuses mostly on technical skills can differ from many traditional interviews, simply because employers must learn about a candidate's technical knowledge, skills and abilities. If you're a candidate applying for tech jobs, it will help you to get a sense of what to expect from this type of interview so you can prepare accordingly. Here's a breakdown of tips to help you get ready for your next technical interview:
Be ready to discuss your soft skills.
While your technical knowledge will certainly be a focus of the interview, many employers will also aim to learn about your soft skills, such as communication, problem-solving and conflict resolution. In many IT positions, you'll be required to give presentations, work closely with others and resolve interpersonal issues, which is why soft skills are just as important as hard skills in many ways. Being prepared to discuss your personal approach to workplace situations, along with your technical abilities, will demonstrate that you're a well-rounded candidate.
Be prepared to showcase and communicate your technical skills.
While you may be extremely qualified for an IT job, the only way this will come across is if you effectively showcase your specific skills as related to the requirements of the position. For many IT jobs, you'll be required to undergo a skill test or assessment as part of the screening process. These exams, which are generally administered online or in-person, will test you on the skills relevant to the position you applied for to determine your level of competence in key areas. To prepare for one of these exams, it's helpful to do some practice tests so you're acclimated with the types of questions you'll be asked. Additionally, doing a review of your technical abilities will help you get clearer on how your credentials make you a fit for the role, allowing you to organize your thoughts and better articulate your skills during interviews.
Ask questions.
It's important to remember that an interview is not just an opportunity for an employer to learn about you – it's also an opportunity for you to learn about the employer. Coming prepared to the interview with at least one or two thoughtful and educated questions to ask when appropriate will show a demonstrated interest in the job, as well as give you a chance to assess whether the company is a fit for you. This type of dialogue is essential for both you and the interviewer, as it will allow both parties to learn more about each other before any hiring decisions are made.  
Got an interview coming up? By preparing with the above tips in mind, you'll ace your tech interview and successfully sell yourself to employers.
On the search for a new tech job?
Learn about new IT employment opportunities with INSPYR Solutions!