How to Become an IT Manager
Career Advice, Job Seekers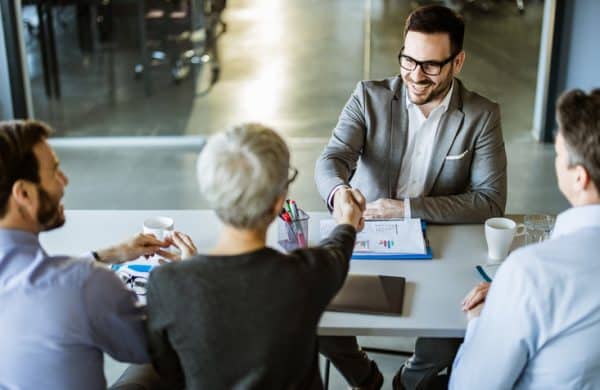 Are you an IT professional hoping to grow your career this year? Becoming an IT manager can be a great option for IT professional looking for a more advanced position with greater pay. If you're prepared to supervise a team and take on a greater scope of responsibility, an IT management position can be a great option. As you set goals for your career, here are three steps you can take to become an IT manager:
Consider earning a college degree.
Though a college degree is not required by every employer, a bachelor's degree in IT management can certainly enhance your qualifications. Many IT management programs cover a wide range of technical and business skills needed to excel in the field, giving you the knowledge and background to work in IT management across multiple industries. Some of the courses included in a typical degree program include IT operations management; management information systems (MIS); and information technology project management. Whether you're new to the IT field or have been working in the industry for some time, earning a degree provides the foundational knowledge and skills to succeed in the field.
Acquire in-demand technical skills.
There are many in-demand skills employers are looking for in IT managers, especially as the field continues to undergo rapid changes. Employers are increasingly seeking IT managers who possess certain abilities, including knowledge of budget management, information systems, software development, business process analysis, systems engineering, and information security. Acquired through both formal education and on-the-job experience, these skills will set you apart from other candidates and help you function in your IT managerial role efficiently and effectively.
Get on-the-job experience.
The most qualified IT managers are generally those who have worked directly in the IT field in various positions. Before becoming a manager, it's critical to gain on-the-job experience in which you take on a variety of tasks and assignments while learning from seasoned IT professionals. In fact, many employers tend to favor IT candidates with at least five years of experience in the industry, which can include internships as well as entry-level positions. Taking advantage of training and mentorship opportunities during employment is often one of the most powerful ways to make yourself marketable for a managerial position over time.
While it may take you a few years to land a position as an IT manager, the wait will be well worth it! The IT management field is expected to continue growing over the next decade, offering professionals an abundance of lucrative opportunities.
Ready to launch your IT management career?
Get in touch to learn how working with INSPYR Solutions can help you find exciting IT employment opportunities to further your career.