How to Determine if a Job is the Right Fit
Career Advice, Job Seekers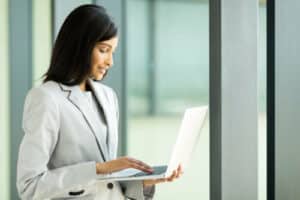 Skimming the duties, skills, and requirements section of a technology job listing leads you to believe that you're an excellent fit for the position; however, there is an additional level of consideration that should be taken before you decide to apply and participate in the selection process.
Self-assess
We recommend starting with a self-assessment to uncover the deeper need that you're interested in filling. Ask yourself "What three things do I want to accomplish by applying for this position?" (Common motivators are acquiring better skills, increased compensation and a more desirable work culture.) Make sure you are a match for the job by asking yourself if you are truly interested, capable and qualified. These factors are fairly basic, and almost a "given" if you are already working in information technology, but further analysis provides you greater clarity about your level of compatibility with the next technology job you consider.
Think critically about your qualifications
If you meet 8 out of 10 of those listed in the job description, should you apply anyway? We say "Yes!" Occasionally some of the qualifications listed are wants, not needs, and if you have a strong desire to learn and a track record of picking up new skills quickly, you might be the ideal candidate. Do not oversell yourself, as this leads to you not living up to the expectations set out in your interviewing and selection process. Be clear about what you have to offer and which information technology skills you bring to the position.
Think long-term
Know that the end point of this process is not the job offer, but the professional place you'll occupy in five years. With this in mind, evaluate the job description while thinking ahead to where you want to be in the future. Will this position provide you the route to that destination or lead to a dead end?
While you're maintaining clarity about your qualifications and professional future, be careful not to be too dazzled by the company or the job opening that you lose track of what you're trying to accomplish. The company may be one that you've long wished you could work for and you are willing to take whatever IT position gets your foot in the door, but doing so could lead to disappointment on both the employer's and your behalf. Also, you don't want to find yourself being asked to exit after 60 or 90 days because the role was not the right fit.
Play to your strengths
Give serious thought to where you have been successful in the past and where you have not. Do you perform best in contract positions that shift rapidly in objectives and responsibilities? Or do you thrive in direct hire situations providing a stable and predictable workflow and environment? Do you prefer a less structured start-up or a mature organization with established processes in place?
Craft your elevator pitch
Finally, once you've evaluated your fit for the position, make it easy for the hiring manager to understand your "story" at first glance. They should know within seconds of reviewing your resume what you have to offer them and if you have the experience and skills needed for the role. Hopefully, you'll get to the point of an in-person interview when you can expand further upon each of your technology skills, but don't risk losing out on the job that's a great fit for you by making it hard for your next employer to also believe you're the one they want.
Ready to take the next step on your IT career?
Check out our current job opportunities and apply today to get started. Our experienced IT recruiters are ready to help you find the right IT job for your career.