Important Tips to Remember When Starting a New Tech Position
Career Advice, Job Seekers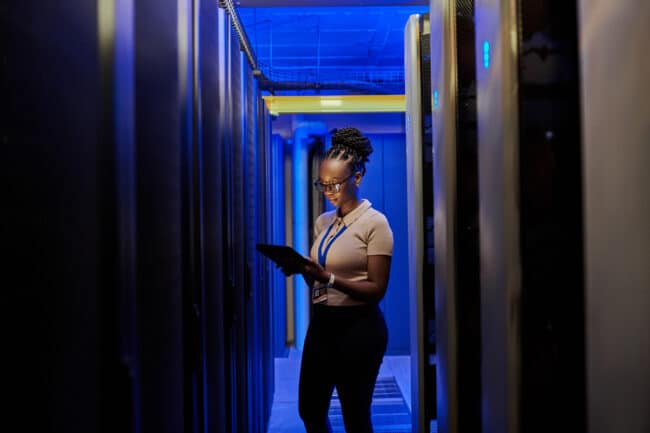 Have you recently jumped in to a new contract IT role? While it's normal to feel nervous, especially if you are still building your professional reputation in the industry, there are many ways to make the most of your employment to increase your chances of having a positive and productive experience. Here are three important tips to keep in mind when starting a new tech position:
Have an open mind
Going into a new workplace with an open mind will help you better adapt to your employer's practices and protocols. While it may take time to adjust to your new work environment, understanding the expectations set for your role – and how your work will contribute to overall organizational goals – will allow you to immerse yourself within the team and become aligned with the workplace culture. The more open minded you are, the easier the transition will be during your first few weeks.
Understand the learning curve
No matter how skilled or experienced you may be, a learning curve is to be expected in any new IT position. From using different software, to adapting to new people, practices, and work styles, embracing an open mind will be vital to navigating any IT role. Seeking help and guidance from supervisors or mentors will enable you to learn the ropes and build your confidence, all while furthering your acclimation to the work environment. Asking for advice and seeking support from your managers is essential to the professional advancement of both you and your leadership team.
Prioritize your professional growth
Even if the job does not end up being the right fit, there will always be other opportunities to continue your professional growth within the IT industry. From acquiring skills to expanding your IT knowledge, any contract or temporary IT position offers you the chance to advance your career and gain valuable references for future job openings. By prioritizing your professional development, you allow yourself to remain focused on what's important: your career goals and future aspirations.
Keeping these tips in mind will prepare you to perform to the best of your abilities in your new IT contract job– regardless of the position or employer.
Searching for more fulfilling IT contract work?
Get in touch with us to learn more about how INSPYR Solutions can assist you in securing your next IT role!