Preparing Outstanding Responses to Common IT Interview Questions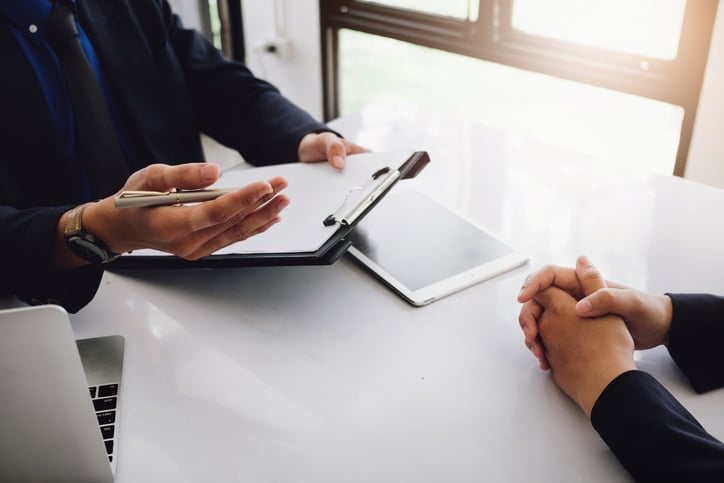 Any tech professional who's gone through the job search process knows there is a series of common IT interview questions that always seems to be asked during IT job interviews. Organizations tend to ask the same questions to comprehensively evaluate candidates' skills and identify who would make the best hires. The good news is this allows tech candidates to prepare for interviews in the most effective and meaningful way possible.
As a candidate for an IT job, your interview is your prime opportunity to showcase your skills and abilities. Therefore, it's in your best interest to plan your answers to predictable questions ahead of time. Here are three strategies for making sure you're fully prepared for your interview:
Research the company and its mission.
Most interviewers will ask you questions related to their specific organization. No matter how confident you may feel in your own skills and abilities, it's critical you research the company and understand the role that IT plays in its success. With so much information available online, there's no excuse not to read through the company's website and social media pages to familiarize yourself with its services and how a highly functioning IT department benefits its bottom line. In addition to articulating this information in your interview answers, this knowledge will also help you formulate intelligent questions.
Discuss your soft skills.
Many IT pros become so consumed with highlighting their technical skills and abilities that they forget to showcase their soft skills throughout their interview. Even though IT employees work extensively behind a screen all day, they are still expected to interact frequently with other employees to communicate updates and solve problems. As you answer questions related to your experience and qualifications, be sure to incorporate information about your soft skills, such as strong customer service and teamwork abilities. Showing your human side whenever possible will help your interviewer see beyond your resume, giving them an idea of how your talents and work ethic can contribute to the organization's culture at large.
Focus on results.
Very often IT professionals make the mistake of focusing on the responsibilities of past roles rather than the actual results they achieved. As you discuss your employment history, be sure to connect your job experience with the goals you reached. For example, did you implement a piece of software that improved employee productivity by 10 percent? This is something that would interest any employer, as it shows the potential impact you could make at their organization. The more detailed you are in discussing your accomplishments, the more memorable you will be as a candidate.
Are you ready to find a new IT opportunity?
Stop wasting time and learn how the INSPYR Solutions team can help you find your next IT job!