Job Hunting During The Holiday Season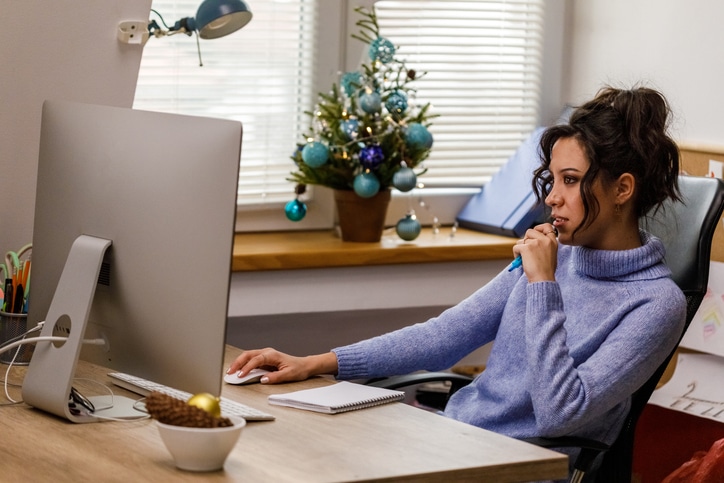 With the holiday season fast approaching, you are probably looking forward to time with friends and family.  With so much going on, it just seems like a natural time to take a break from your job hunt, right? You might actually be doing a lot more for yourself if you use the time between Thanksgiving and New Year's to continue your job search as normal. Here are a few tips to help you get the most out of this time of year.
Make an Even Bigger Effort
Think about it, if everyone is getting ready to take time off for the holidays, there is a lot less competition for the jobs you want.  Contrary to popular perception, companies are still reading resumes, conducting interviews, and even offering contracts throughout December. You can take advantage of the season to stand out in a smaller pool of applicants.
Be Flexible and Accommodating
The holidays are a busy time for everyone, and December schedules are often different than they are during any other month of the year. That makes it tricky for employers to connect with you. If and when they do, make sure you are as accommodating as possible. That may mean coming in at an odd hour, over the weekend, very close to Christmas, or during time you had planned to take off. Conversely, be willing to wait until after New Year through the end of January to meet with an employer who is interested but currently swamped.
Take Advantage of Holiday Networking
The holidays are the most social time of the year  between the family gatherings, reunions, holiday excursions, and special events; you are likely to run into a lot of people you haven't seen in a while. That makes this a great time to do some networking. Don't let your job hunt overshadow the holiday cheer, but at the same time don't be afraid to tell people you're looking for new opportunities. Keep your eyes and ears open for potentially fruitful connections.
Participate in a Volunteering Opportunity
This is the season of giving back, and there are lots of worthwhile volunteering opportunities you can participate in. Not only are you doing something good at a time when people need it most, you are helping to boost your resume. If possible, find an opportunity that relates to your career or industry, and spend some time giving back. It could be both personally and professionally rewarding.
Keep searching, but don't let the holiday season be all about your job hunt. Make sure you take some time to relax and seek out the people you care about. If you're still looking for opportunities in the new year, visit the INSPYR Solutions job board.