Are You up to Date on the Latest IT Industry Trends?
Career Advice, Industry News, Job Seekers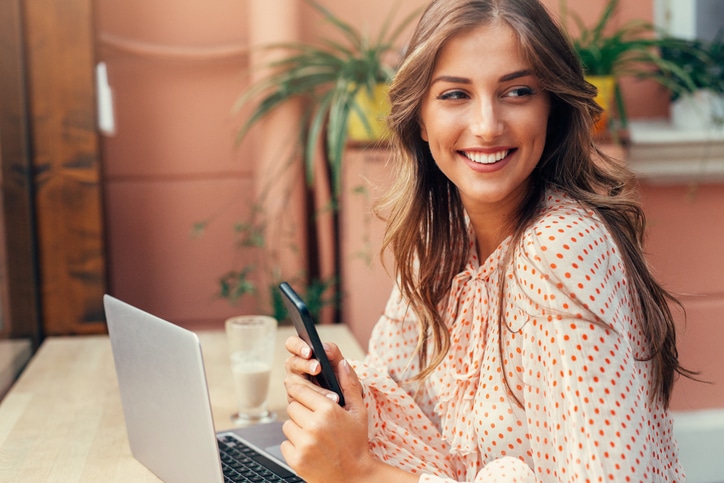 If you're actively searching for a new job, it's important you're informed about the latest trends and developments in the IT industry – not only for your own knowledge, but to make yourself a competitive candidate in the eyes of employers. Your ability to showcase yourself as a top candidate, especially in the IT field, will give you an edge over other candidates and put your interview performance on another level. Here's why it's so important to stay updated on the latest IT industry trends:
Making yourself a memorable candidate.
Knowledge is power – and when you showcase your valuable knowledge, you'll immediately earn yourself some major brownie points during an interview. Remember, most candidates will be hyper-focused on rattling off their long list of qualifications. However, being able to have intelligent conversations about the IT field with a hiring manager will make you a more memorable candidate among others in the talent pool, as you'll be sharing industry insight or information that can spark an interesting dialogue between you and your interviewer.
Demonstrating a commitment to professional development.
Being able to discuss the latest trends in the IT industry will show you've taken initiative to continue your professional development in your career. This will demonstrate to the employer that you've acquired new knowledge and skills you'll be able to apply to their organization, adding value to their IT operations. Furthermore, most employers are seeking candidates with the potential to grow within their organization. Showing a commitment to professional advancement will inherently reflect a willingness to learn and be mentored on the job.
Making yourself competitive for the long haul.
In addition to increasing your chances of landing a job, staying abreast of the latest IT developments will position you as a competitive candidate for future professional opportunities. Whether it's a promotion, bonus or new position, it will always be in your best interest to present yourself as an educated member of the IT world. In the long run, you'll open up more doors for yourself and serve as an inspiration to others in the workplace.
As you can see, there are many reasons to invest in advancing your knowledge and skills in the IT field – especially if you have plans to accelerate your career! The key is to start investing in yourself now.
Looking for a new IT position?
Let the INSPYR Solutions team help you grow your IT career with exciting employment opportunities across the country!