Look For These Traits When Hiring
Employer Insights, Interview Tips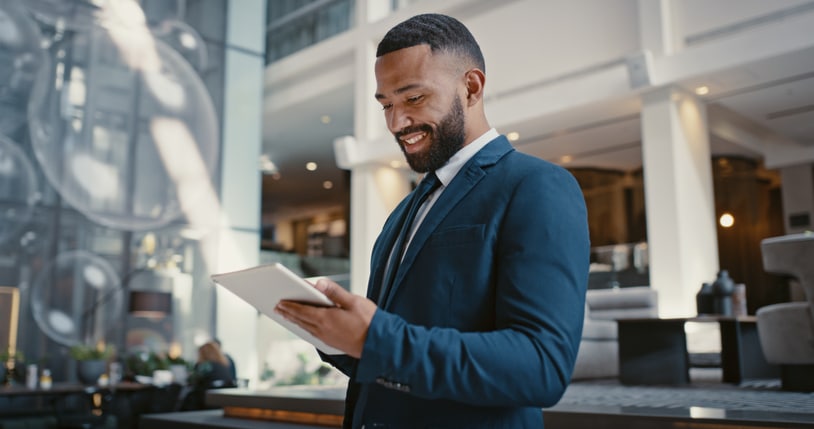 There is a lot of talk about "soft skills" these days, but what other traits make a good candidate? What should you be looking for in your IT job applicants besides technical expertise? There are a number of traits that help make someone a good fit for the role besides their job-specific skills. Look for the below traits when hiring and interviewing candidates. We'll also cover how you can evaluate for them.
Are they curious?
Does the IT candidate you are interviewing ask insightful questions? Are they enthusiastic about exploring the job and excited to learn more about your company? What else do they want to know? An IT candidate who is asking good questions and probing for deeper answers is a positive sign because curious people are interesting in learning. This type of person is a great asset to your team because they enjoy gaining new knowledge, are motivated to seek out even the difficult answers, work hard to find better solutions, and are eager to share their findings, all of which elevate and enhance a team.
Are they humble?
This is a trait that can be difficult to discern in an interview, so it's important to ask the right questions. While you should expect job applicants to talk up their skills and accomplishments, a humble candidate will be able to admit that they are not perfect either. With the ever-popular, "Tell me about a time when you made a big mistake at work," interview prompt, you can glean more information about how your candidate handles themselves when things are not going perfectly. What sort of mistake did they make? How did they handle it? Can they explain what they learned from the incident? A good candidate will be able to reflect on a time like that with grace and understanding, but still be able to take away something positive about the experience.
Are they adaptable?
The IT field demands a degree of adaptability to succeed. How can you tell if your candidate has the learning agility needed for the job? This may be harder to evaluate, but you can get a feel for your IT candidate's attitude toward situations that demand these abilities by asking questions about how they would handle scenarios someone might encounter in the job. Examining the responsibilities of a candidate's past positions may give you clues as well, and the person's references may also tell you a bit more about this too.
Are they people-oriented or project-oriented?
In the IT industry, there are different roles where these two types of people will be best suited, so it's important to keep in mind what is going to make the best fit. If you are filling an IT management role, then a people-oriented candidate may be a better fit as they will be overseeing a team of people. If the role is one that requires deep concentration on solitary tasks for projects, then a project-oriented person is likely the best match. Both types of people are necessary for a team to succeed, so your goal is to find the best configuration of these two types to have a smoothly working machine.
Searching for IT candidates for a project or for the long term?
Contact INSPYR Solutions to get started today. We can help you find the people you need!