Position Spotlight: Business Analyst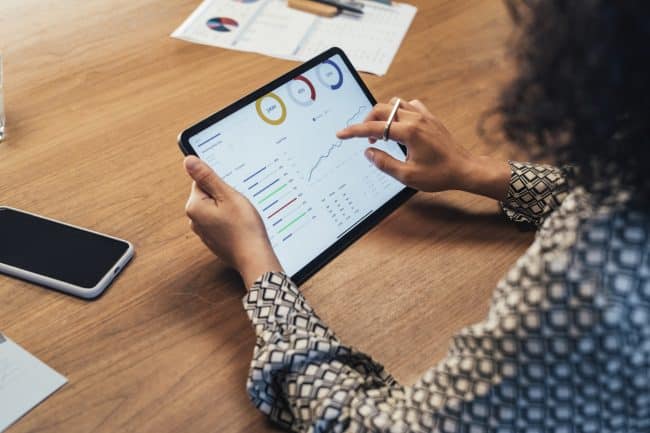 Are you a driven information technology professional looking for a position in an exciting, fast-paced work environment? Are you ready to take your skills and expertise where it is needed most while growing your career to new heights? Then it's time to explore Business Analyst opportunities available through INSPYR Solutions!
As a Business Analyst, you'll be responsible for analyzing and documenting requirements, implementing capabilities, and performing other duties to support business initiatives.
Your work could include analyzing data for assigned processes and applications, and reporting on your findings. Here are some other highlights of the job:
Responsibilities:
Translate end-user business requirements to design, configure, document, and test software application solutions across multiple functional groups.

 

Understand best practice business processes to ensure compliance with internal processes.

 

Provide risk analysis to business partners for proposed solutions.

 

Provide problem-solving and decision-making to resolve systems issues.

 

Support concurrent work assignments across applications and diverse user groups.

 

Document requirements, configuration and system support materials, including process workflows, functional, technical specifications and training materials.

 

Maintain and develop internal business relationships to influence successful project outcomes.

 

Support the software lifecycle of other enterprise software applications, such as implementation, configuration, post-go-live support, and training.

 

Provide internal support for evaluation of proposed functionality in existing and proposed applications.

 
Requirements:
Solid understanding of software development lifecycles (i.e. Agile, SCRUM, Waterfall, Iterative).

 

Strong verbal and written communication skills.

 

Proven problem-solving and analytical skills to identify and propose technical and non-technical solutions.

 

Demonstrated ability to quickly learn and support new software applications.

 

Demonstrated ability to quickly troubleshoot problems that may arise in products.

 

Strong ability to define solutions and resolve issues.

 

Fluent in English and primary language used in area of responsibility and/or location.

 

Bachelor's Degree in Computer Science, Information Technology or related field, or equivalent education and experience.

 

Minimum three years of experience in requirements management.

 

Experience with small to medium-scale projects and program management.

 

Experience determining and delivering against business requirements.

 
Looking to take the next step in your career as a Business Analyst?
If you have the experience and background for this type of job, there are many opportunities available right now. Check out our open Business Analyst jobs or get in touch with our experienced team so we can help you find the right position for you.