Be Prepared for These Common Interview Questions
Career Advice, Job Seekers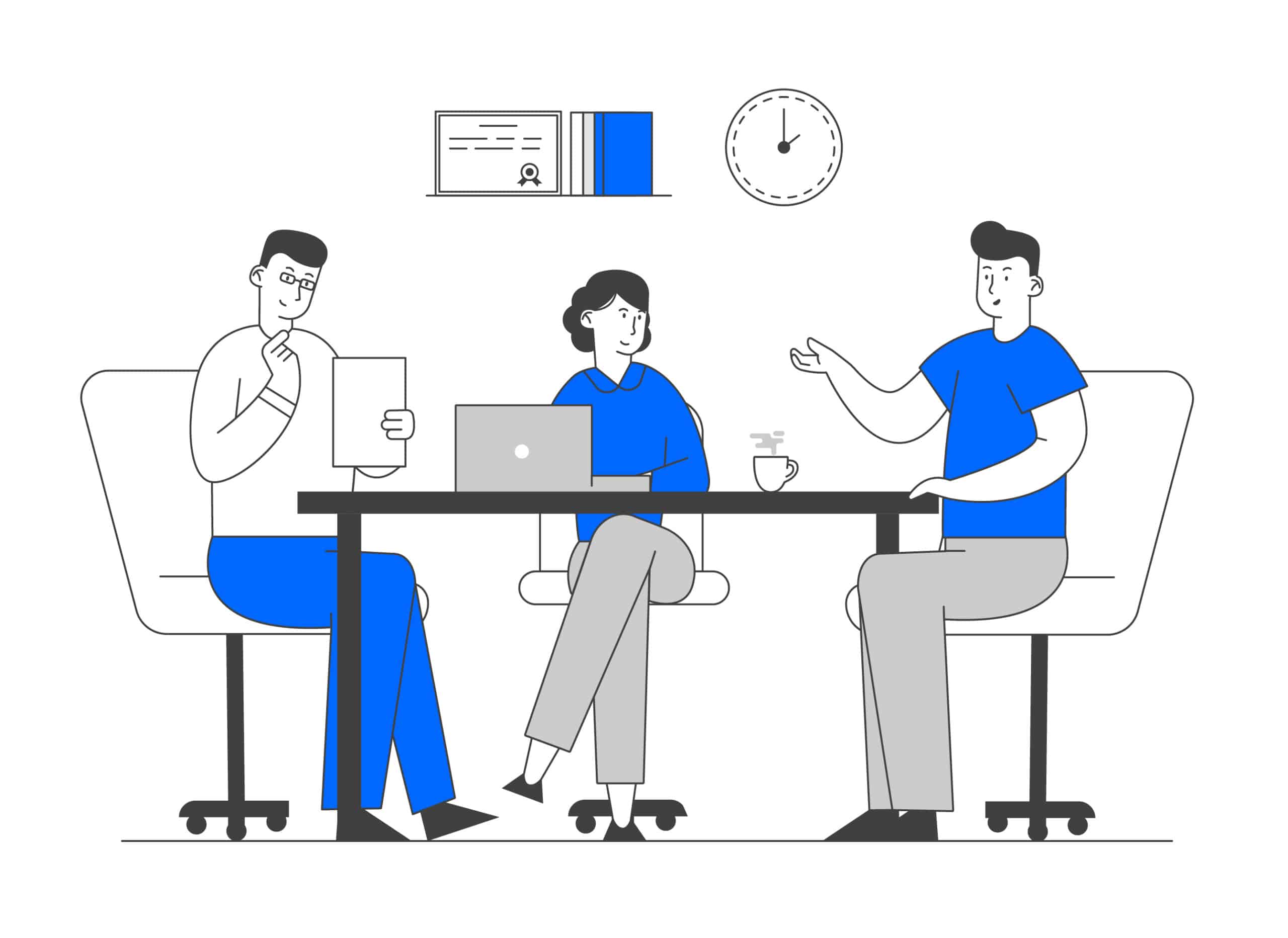 No matter where you are in your career as an IT professional, if you're interviewing for a job, certain questions are likely to come up during the interview process. It pays to be prepared with concise, thoughtful responses to these key questions so you can demonstrate your technical abilities as well as your soft skills. Working with your recruiter to help you prepare for the interview process can be helpful as you consider your responses to these common interview questions.
Can you tell me a little about yourself?
This question seems simple on the surface, but it's a great opportunity to show interviewers a little bit of the personality behind the resume. Some candidates may see this question as a request for a summary of their resume, but this is a mistake – don't waste the chance to tell your interviewer about your positive attributes that might not be apparent on paper.
Since it's an open-ended question, interviewers are typically looking to see how you respond and where you take the conversation. It's important to deliver a confident answer, so practicing your "elevator pitch" and using elements of this type of concise summary of who you are and what you do can be a great way to prepare for this question. It's also a great opportunity to talk a little bit about what's most important to you in your professional life, what you are looking forward to doing in this job, and touch on desirable skills you will bring to the table.
Meanwhile, focus on keeping things positive and don't stray into negative comments about your current or former employers, issues with coworkers, etc. While prospective employers may be curious about why you are leaving (or left) a position, it's important to demonstrate tact if they do touch on the topic as the way you speak about your experience is a reflection on you as well.
Why do you want this job?
You might hear this one as something like, "Why do you want to work at this company?" or "What made you apply with us?" or a similar question. No matter how they phrase it, this frequently boils down to the interviewer's desire to know how serious you are about the job and whether you are in it for the long term. While it may seem like it would make sense to talk about how attractive the benefits package is or mention negatives about your current situation, resist these urges and instead focus on demonstrating what you know about the company's culture, values, and mission and how your own goals and standards align with these.
Showing that you are a good cultural fit and that you are interested in making a long-term impact within the company will get your prospective manager thinking about what an asset you could be not just because of your technical skill set, but because you will fit in culturally as well. This question also gives you a chance to talk about how your success in the role could benefit the company, so be sure to tie in how your expertise will support your new team and help your prospective employer with future projects.
What are your strengths and weaknesses?
Some variation of this question is likely to come up early in the interview process, so it's important to be prepared to speak to both your strengths and weaknesses as a candidate. Use this question as an opportunity to talk about both hard and soft skills so you can demonstrate that you have both the technical ability and the people skills to do well in the role.
While talking about your strengths usually comes naturally, talking about your weaknesses is often much more difficult. It's important to be realistic and pinpoint an actual weakness – and then demonstrate ways in which you deal with that weakness. For example, if you find that you have trouble with time management or there is an area you want to receive more education on, those could be good responses as long as you touch on how you handle the issues. For the time management one, perhaps you set a strict schedule for yourself on certain projects to stay on schedule, or you found working with a project manager was helpful. When it comes to weakness in a certain skill area, perhaps you are taking a class on the topic to brush up on your knowledge or working with a mentor to learn more.
What interviewers are looking for here is insight into your abilities and challenges, an awareness of ways you can improve, and that you are able to take action to do so. The key is to be honest and balance out the negatives with positives such as demonstrating your ability to recognize the problem and offer a reasonable solution.
Ready to take the next step in your career?
You don't have to go it alone when you're looking for a new job in the IT industry. The experienced team at INSPYR Solutions is here to help! Check out our current IT job openings and apply today to get started.