Preparing for Cybersecurity Job Interviews
Career Advice, Job Seekers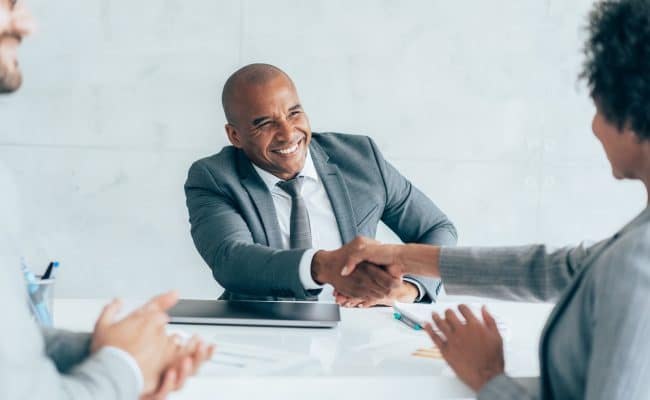 Are you stressing out about an upcoming cybersecurity job interview? Though the demand for cybersecurity professionals is very high, employers are still being particular about the types of employees they bring into their organizations. Being proactive about your interview preparation will set the stage for greater success in your job search, helping you present your best self to employers and stand out above the competition. Here are some of the most crucial steps you can take in preparing for cybersecurity job interviews:
Research the employer
Conducting extensive research of the employer well in advance of your interview is one of the most critical steps you can take to impress your interviewer. By taking time to explore the company's website, social media profiles, and other communications channels, you'll likely discover facets of the employer that align with your interests and provide greater context about the scope of job. It will also give you a better sense of the type of company's culture and what you can expect from the work environment. With this background in mind, you will also be able to ask more detailed questions about the culture and job duties.
Prepare your own questions
No matter how confident you feel about the interview process, it's always essential to come prepared with your own questions. Formulating thoughtful questions ahead of time will demonstrate your interest in the position while helping you gain more insight and clarity about the employer. A few well-crafted questions will also increase your engagement in the interview process, as you'll display a vested interest in the opportunity and what the company has to offer. As you research the company ahead of time, typically you'll discover some questions pertaining to the job or workplace culture. This will allow you to ask thoughtful questions that can give you deeper insight into what to expect.
Provide examples and anecdotes
Incorporating illustrative examples and anecdotes that support your qualifications will bolster your cybersecurity credentials in the eyes of the employer, while enhancing your overall interview performance. You can prepare examples by considering your past employment experience in the IT industry and focusing on the impact you made with previous employers. Articulating specific ways in which you contributed to past organizations will further reflect on your abilities and result in a more compelling and memorable interview.
While cybersecurity job interviews can vary, remembering the tips above can help you achieve success in your job search while boosting your confidence along the way.
Ready to ace your next cybersecurity interview?
By working with INSPYR Solutions, a top IT staffing firm, you'll be on your way to obtaining a new cybersecurity position in no time.