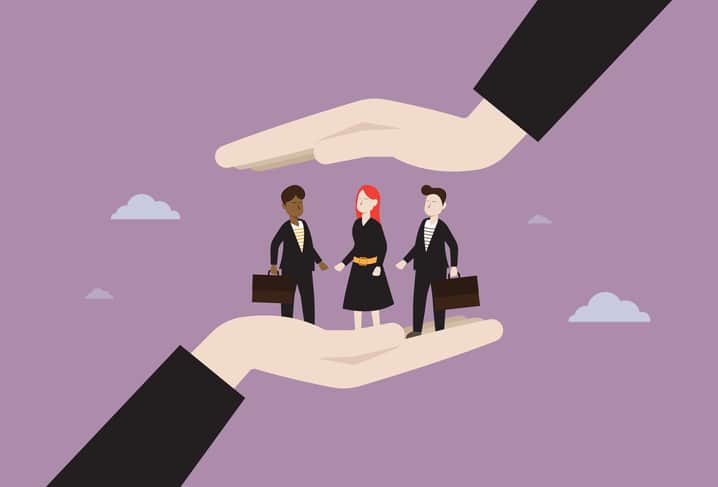 In a competitive job market, it is essential for employers to not only find the right people, but keep them on the team. There are many ways for employers to keep top talent happy and engaged. Employee satisfaction can be a delicate balance, but astute management will be able to cultivate the kind of environment that attracts and keeps the best employees.
Build a Great Place to Work
Top talent thrives in a great environment, but what does that entail? Employees tend to look for more than just a competitive salary; they want to be engaged with their work and the company they serve. Factors that can make or break employee engagement include open communication and transparency from management, clear goals, leadership that sets a worthy example, the freedom and autonomy to pursue creative solutions, and investment in team members. Firms that can provide these things will not only attract top tech talent, but have edge when it comes to retaining those employees.
Keep Your Compensation Competitive
It is very important to regularly evaluate the competition and ensure that your pay is commensurate with the current market – or better. Your top talent knows their worth and these individuals are probably receiving active recruitment offers from other companies. You can promote loyalty by making sure that your business is the best option.
Aside from using tools like our annual Salary Guide to help determine current market rates in your area, you can also develop other incentives to help keep your employees happy where they are. These can include backing up positive feedback with bonuses and other monetary incentives, as well as establishing clear metrics that must be met for rewards. Other perks such as competitive benefits, flexible hours, team lunches and outings, and in-house snacks can only sweeten the deal.
Invest in Your Talent
One of the biggest factors that can cause your top employees to look elsewhere is whether there is a clear path to advancement within your company. If there is no way to further their careers, your top talent is going to look for a new place to make that next step. Keep these ambitious individuals in your firm by ensuring a path to continued success through creating new roles or offering a variety of professional growth options. The value they bring to your company is worth the effort.
Ready to find the best talent for your business?
Let INSPYR Solutions connect you with the right people for the job.