What Type of Salary Can You Expect as an Entry-Level Tech Employee?
Career Advice, Job Seekers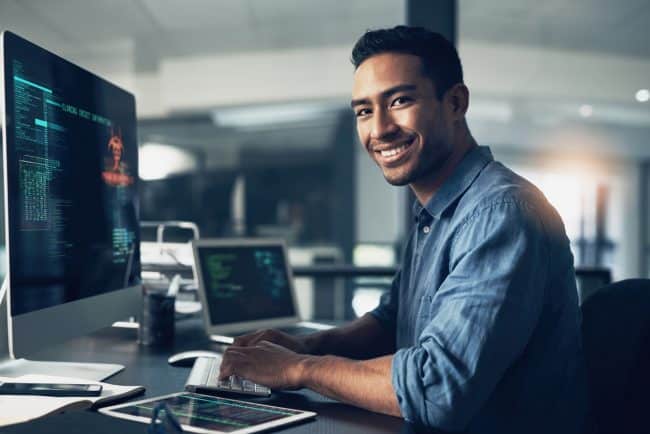 Are you in the process of launching your tech career? With salary being top of mind for many entry-level candidates, it's helpful to educate yourself about what factors may influence your starting pay in the tech field. As you consider employment options, here are some factors to keep in mind regarding salary expectations as an entry-level employee in the tech industry:
Type of position or specialty
With the tech industry so vast by nature, every type of position or specialty commands a different salary. The type of job you obtain will significantly determine your baseline pay, as there are some tech positions that are more in demand than others. According to Monster.com, some of the highest paying tech jobs for entry-level workers are computer systems analysts; web developers; technical support analysts; information security analysts; and software developers. By pursuing one of these tech jobs, you can feel more confident obtaining an above-average salary as an entry-level employee.
Location
The location of a job often affects pay scales in the tech industry. The same tech job salary in one city can be drastically different in another city, making location a contributing factor. There are many facets to location-based salaries, including market rates, cost of living index, and income tax rates. For instance, statistics show that an entry-level tech job in California will typically have a higher hourly salary than the same type of job in Missouri. While your specific qualifications will certainly come into play, understanding the impact of location on salary will be important as you explore job openings and negotiate pay.
Experience
Even if you're applying for your first tech job, you've likely acquired some level of experience in the field throughout education, training, or internships. Most employers closely evaluate experience in candidates and are more inclined to offer higher pay to individuals who have applied their skills directly in the field in some capacity. Highlighting any meaningful experience on your resume and providing professional references can significantly help you stand out from other candidates in the talent pool.
When it comes to salaries in the IT field, there are many factors to keep in mind. However, understanding the most common variables affecting salaries in the tech industry will allow you to effectively negotiate pay for an entry-level position.
Struggling to find the right IT opportunities?
By working with INSPYR Solutions, a top IT staffing firm, you'll get connected with dozens of tech positions that match your qualifications and interests. Contact us today to get started!