Setting Long-term and Short-term Goals for Yourself
Career Advice, Job Seekers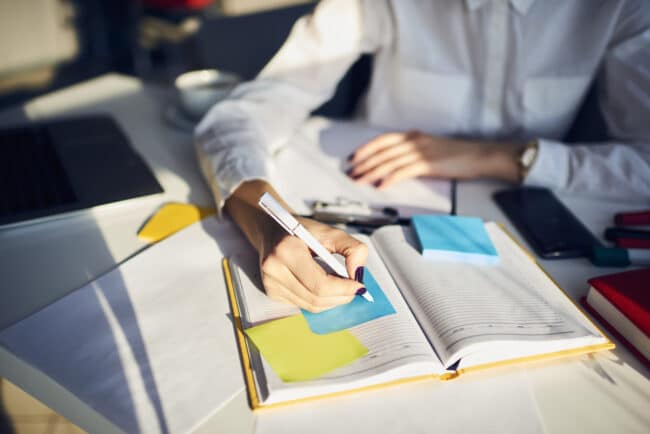 Are you currently looking for a new job in IT or hoping to make a major career shift to a different area in tech? No matter where you are in your professional journey, you'll always be setting both long-term and short-term goals for yourself, especially as your life evolves. However, goal-setting requires more than simply jotting down some objectives on paper. As you set future goals, here are some helpful tips to keep in mind:
Define what's important to you.
While it's easy to start listing a bunch of goals, it's first critical to define what is important to you and your life at large. Taking time to consider what matters most to you and how you want to spend your time will set the stage for effective goal-setting moving forward. For example, if you strongly value time with your family, setting job search goals that focus on work-life balance may be important. Going through this process will serve as a launchpad for setting goals that connect with your true sense of self.
Track your progress.
Goal-setting is virtually meaningless without tracking your progress. Taking time to evaluate how far you've come – and identify areas in which you need to improve – is essential for reaching goals and understanding what you may need to do differently. There are many ways to track your progress, including daily journaling; seeking feedback from a trusted mentor or friend; and establishing a rewards system. Implementing a process that works for you is key for keeping you motivated and inspired to forge ahead and accomplish your goals.
Get in touch with an IT staffing agency.
If you're unsure of what direction you're heading professionally, working with a trusted IT staffing agency can help you gain better clarity about your employment options. From contract IT jobs to full-time opportunities in tech, an IT recruiter can expose you to a vast degree of jobs and industries you may have never considered. From there, you'll find it easier to set goals that directly align with your preferences and interests, both professionally and personally.
In most cases, effective goal-setting is essential for achieving professional success and optimal job satisfaction. Implementing the practices above into your day-to-day routine will ultimately make it easier to reach goals while enhancing your quality of life!
Is one of your goals to secure a new tech position this year?
Contact INSPYR Solutions, a top IT staffing firm, and learn how our specialized recruiting team can assist with your job search.