INSPYR Solutions Spring 2023 Newsletter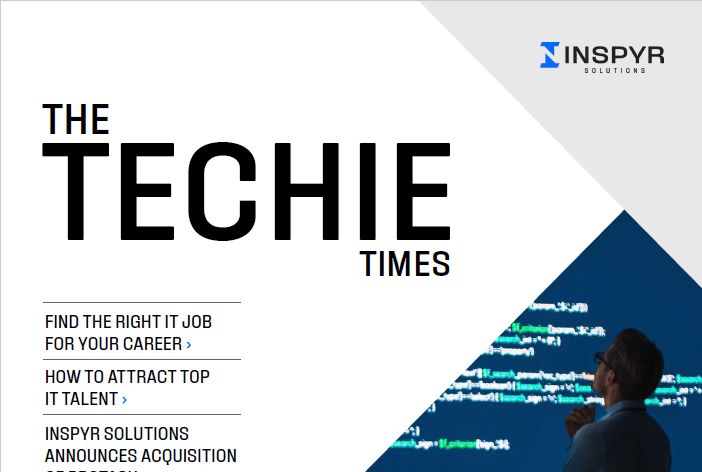 Our spring 2023 issue features "How to Find the Right IT Job", hot jobs, and more.
Find the Right IT Job – Here are a few things to keep in mind as you start your job search.
Attract Top IT Talent – Here are a few ways you can attract the attention of great candidates and build out the team you need.
INSPYR Solutions Announces Acquisition of ProTask – We are growing our national footprint and expanding our consulting and solutions services.
2023 Salary Guide – Get up to date on the latest IT salaries, hiring trends, industry hot topics, digital strategies and more.
Our Professional Services – We have the deep expertise to assist with the delivery of your most strategic initiatives.
INSPYR Solutions in the Community – Find out what the INSPYR Solutions family has been up to lately and how we are making a contribution to our community.
Hot Jobs – Get the latest hot job openings for IT professionals across the nation.
Enter your information below to receive a free copy of the Spring 2023 Edition of our Techie Times Newsletter!