INSPYR Solutions Summer 2022 Newsletter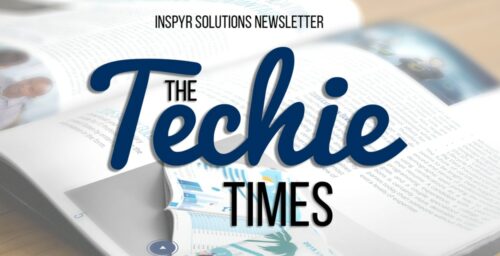 Click here to receive a free copy of the Summer 2022 Edition of our Techie Times Newsletter!
This issue contains the latest industry news, hot jobs, updates about what we have been up to in the community, and more.
You can also download the latest Techie Times by filling out the form below. You can also be sign up to receive future issues if you like.
Download the latest Techie Times: