Strategies to Make a Strong Impression in an Interview
Interview Tips, Job Seekers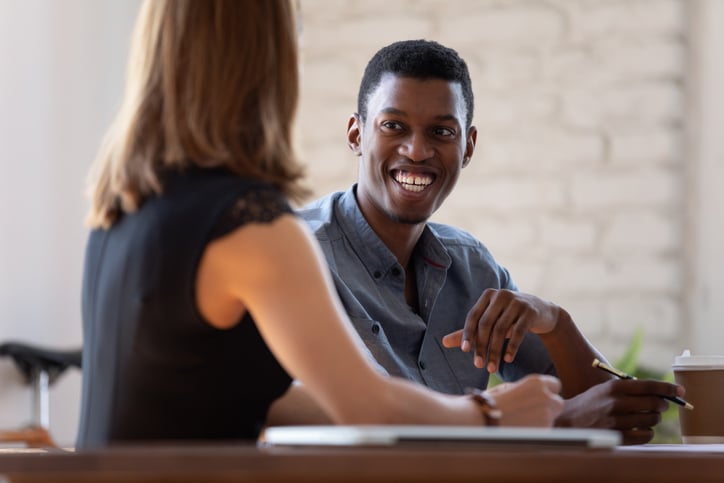 As an IT job seeker, you may have all the right skills on paper, but could be lacking in your interviewing abilities. Unfortunately, even the most talented IT professionals do not always thrive under the pressures of an interview. During your job search, it's essential you refine your interviewing skills so you sell yourself and effectively convey what makes you a highly qualified IT candidate. Check out these three strategies for making a strong impression in an interview:
Highlight your soft skills.
Even though IT professionals work mostly behind a screen during the day, they still must possess a wide range of soft skills. IT pros often make the mistake of focusing only on their technical abilities, rather than their ability to work well with others. Be sure to incorporate your soft skills in your interview answers, such as how you communicate with teammates or your ability to provide superior customer service. This is best accomplished by preparing some examples of how you've utilized these skills in past employment situations.
Focus on your strengths.
To a large extent, you have a certain level of control over how an interview goes. Aim to keep your interview answers focused on your strengths whenever possible. For example, when asked about your expertise with a type of software, don't be afraid to elaborate on other types of software you've used in the past. Doing this shows you're multiskilled in this area and have an ability and willingness to learn new platforms or systems, depending on your workplace's requirements and needs. Most employers are impressed by a candidate who can work in many capacities, as this shows a broad range of knowledge and adaptability.
Show enthusiasm.
Enthusiastic IT candidates almost always project themselves as highly capable and confident. Bring some personality into your interview by showing interest in the company and the professional opportunities offered by the employer. In addition to technical aptitude, employers look for candidates who express a strong connection to their mission and an invested interest in building a long-term career at their organization. Explaining specifically what attracted you to a position will show you have a passion not only for the job itself, but for everything the company has to offer.
Are you a driven IT professional seeking new opportunities?
Get in touch with INSPYR Solutions and let our recruiters help you land your next job!