Tips to Help You Take Your IT Career to the Next Level
Career Advice, Job Seekers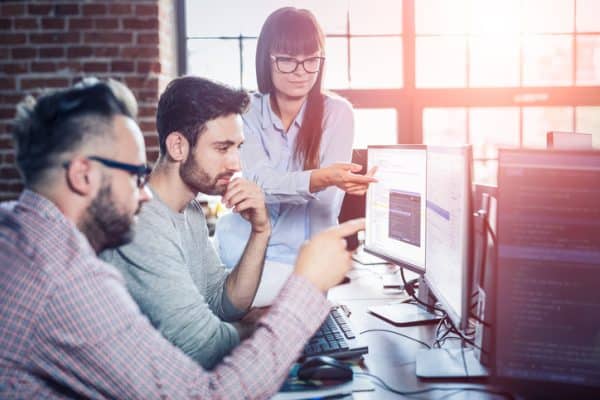 Are you ready to get your IT career into high gear in 2022? As demand for IT professionals has risen across the country, now is the time to take advantage of opportunities that can bring your career to the next level! From professional development to continuing education, here are some of the many ways in which you can accelerate your progress in the IT field:
Learn from a mentor.
In the IT industry, mentorship can be one of the most powerful ways to grow your knowledge and confidence on the job. Finding a mentor in your workplace who can provide meaningful feedback and encouragement can be instrumental in your professional growth, especially as you seek higher positions in the workforce. From asking questions about your performance to improving on weaknesses, mentors can give you the vital tools you need to excel.
Obtain an industry certification.
There are several certifications in the IT industry that can elevate your knowledgebase and make you more marketable in the field. Depending on your IT concentration, finding a certification that aligns with your skills and career goals can enhance your credentials and put you on the path to a higher-paying job. In many cases, earning a reputable industry certification can set you apart from others in the talent pool and give you a major edge over the competition.
Work with an IT staffing firm.
Utilizing the services of a reputable IT staffing firm can make all the difference in growing your career and finding more lucrative employment opportunities. A specialized IT recruiter can work directly with you to find jobs that match your qualifications and career goals. Additionally, your recruiter will assist with your resume and application materials, providing guidance and insight to help you attract attention from top employers.
As you strive to continually improve your IT career, following the tips above will boost your efforts and give you a stronger launchpad for success.
Ready to put your IT career on the fast track to success?
Contact INSPYR Solutions and learn how working with one of our recruiters can help you find your next position.