Stand Out from the Crowd: Application Tips for IT Professionals
Career Advice, Job Seekers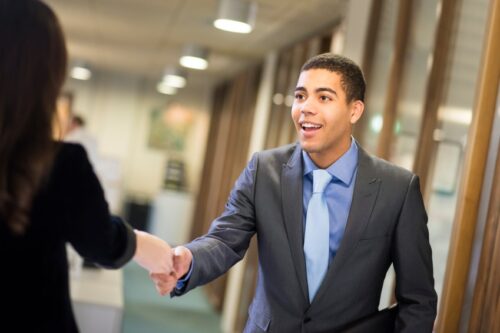 Experienced IT professionals are prime candidates for many different types of job opportunities. While it's easy for an IT pro to assume they'll effortlessly land a new job, preparation is still an essential component in the interview process. If you're seeking a new position in the IT industry, keep these helpful tips in mind:
Apply only if you meet the minimum qualifications.
While it's likely you won't possess every skill listed in a job description, only apply to a job if you meet at least the minimum requirements in order to be considered for the position. To be considered for most IT positions, you should have a degree in computer science, information technology or computer information systems. Ideally in your formal education, you should have taken coursework covering computer security, hardware configuration and technical support. Employers take a holistic approach at evaluating candidates, but will automatically pass on your application if you do not have the basic qualifications for the job. If you find yourself applying for a position that seems very out of reach, move on to other opportunities. The last thing you want to do is waste your time and an employer's time!
Always include a cover letter.
Even if a cover letter is optional or not requested, it's in your best interest to always include one with your job application. Failing to include a cover letter can put you at a disadvantage when competing with other candidates for the job, and result in a missed opportunity to showcase your unique skills and abilities to the employer. In your cover letter, be sure to describe specifically how your background and experiences in the IT industry make you qualified for the position. In your examples, connect your experience to how you'll be able contribute to the organization's goals.
Prepare for your interviews.
If you've applied to many jobs in the past, you know intense the interview process can be. If you are fortunate to get an interview, you should also research the company and know what will be expected of you in the role. For example, if the position would require you to set up computer equipment and teach clients to use programs, you should be prepared to provide examples of your experience doing these tasks. The more you can demonstrate how your specific qualifications make you a fit for the job, the better the impression you'll make on your interviewer.
Seeking new opportunities in the IT field?
If you're currently in the job market, check out our open IT jobs and apply today!