Why Getting Certified Will Help You Get a Job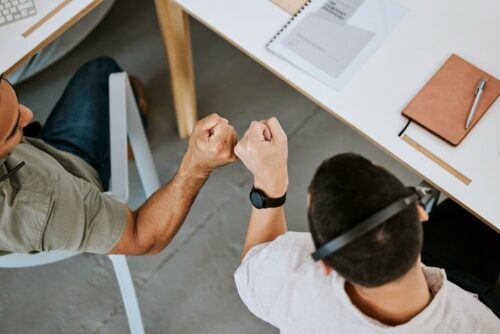 There are hundreds of IT certifications out there, and recent studies suggest that employers are placing new levels of value on certifications. If you are looking for a contract IT job, think seriously about adding a few certifications to your resume. They will help you get a job now and can pay dividends for years down the road.
Broaden Your Skill Set
The more certifications you have, the more contract IT positions you are qualified for. You can elect to pick one area, like security or architecture, and focus exclusively on those certifications to display deep expertise. Conversely, you can combine certifications from multiple areas to show off wide ranging and interdisciplinary skills.
Quantify Your Expertise
You can learn new skills in your spare time, but the certification process proves to potential employers that you have truly mastered them. When you can say that Microsoft or Oracle has trained you, tested you, and given you their seal of approval, it resonates louder with potential employers.
Demonstrate Initiative
Completing certification courses shows that you are committed to learning new skills and staying ahead of the curve. Employers want contract IT employees that approach their job as a passion, not just a position. If you used your own time, and possibly even money, to pick up new skills, it reflects positively on your work ethic and level of commitment.
Show Off Your Adaptability
The pace of technological change is increasing every year. Employers want to work with IT professionals that can identify how things are changing and prepare themselves accordingly. If you have earned certifications, it demonstrates that you have the intelligence, flexibility, and foresight to understand changing technologies.
Separate Yourself from the Competition
Competition in the contract IT job market is stiff, but certifications are a simple way to separate yourself from other applicants. If you have similar education and experience to another candidate, but you have an extra certification, you gain an immediate advantage. The quantity and quality of an applicant's certifications is an easy metric for judging their aptitude.
Current Hot IT Certifications
Certified in Risk and Information Systems Control (CRISC)
CWNP Certified Wireless Security Professional
GIAC Certified Forensics Analyst (GCFA)
Information Systems Security Engineering Professional (ISSEP/CISSP)
Open Group Certified Architect (Open CA)
Oracle Database Administrator Certified Master
The final thing to consider is that not all certifications are created equally. Some are rigorous and comprehensive, while others exist primarily to make money. Research and vet any certification course before committing to it. You can actually hurt your chances of getting a job if you trumpet certifications that no one has any use for.
Ready to get started?
To learn more about successfully navigating today's contract IT job market, work with the employment experts at INSPYR Solutions.