Tech Employers Look for These Traits When Hiring Entry-Level IT Workers
Career Advice, Interview Tips, Job Seekers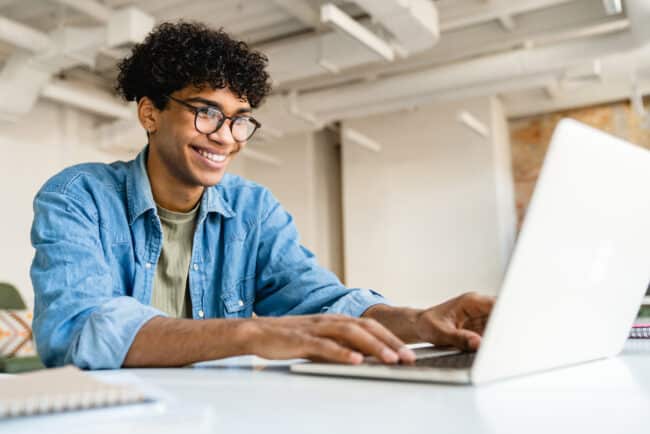 Are you a recent grad seeking an entry-level IT job? Applying to tech jobs can be overwhelming, especially if you're new to the IT industry. No matter what kind of tech position you're looking for, there are certain traits that stand out to IT recruiters when it comes to hiring entry-level tech employees. Add these traits to your resume if you're looking to boost your tech job applications:
Communication.
Communication is key when it comes to any job search, but it's especially important to potential tech employers when hiring entry-level IT employees. Being able to effectively communicate as a young tech worker will empower you to collaborate with co-workers, express your ideas clearly, and build rapport with more experienced colleagues. Active listening will be vital to demonstrating your communication skills to IT employers, especially as a recent grad. Paying close attention to both verbal and nonverbal cues throughout the tech job application process will exemplify your excellent communication skills and enable you to craft more insightful answers, as well as ask relevant questions of your own.
Curiosity.
Even if you have little to no professional tech experience as a novice IT candidate, being curious about the tech industry will demonstrate both your passion for the IT job and your willingness to learn as much as possible as you jumpstart your tech career. Whether it be showcasing research you did throughout your education or discussing recent IT industry trends, expressing your personal interest in tech developments will let potential employers know that you will add value and passion to their organization. Your dedication to continuous learning can go a long way in the application process, especially if you lack prior professional experience as an entry-level IT applicant.
Flexibility.
Because you have minimal professional experience working as an IT professional, it will be important to be as flexible as possible when it comes to getting your foot in the door of the tech industry. Seasoned IT workers have proven reliability, enabling tech employers to show them more leniency when it comes to accommodations such as taking time off and working from home. In order to earn such trust over time, you must be as flexible as possible when setting your tech career in motion. This might mean being willing to work longer hours, take on more assignments, and make improvements based on any and all feedback. Being flexible will not only make you more attractive to potential tech employers but will also allow you to learn and grow as a young IT professional.
These are just a few of the many traits that IT recruiters look for when hiring tech workers for entry-level positions. Communicating these strengths to potential employers throughout the application process will boost your chances of securing the IT job.
Are you ready to jumpstart your IT career?
If you're a recent grad seeking an entry-level tech role, a trusted IT staffing firm can connect you with the hottest jobs on the market. Get in touch with INSPYR Solutions to learn how we can find you an entry-level IT job that checks off all your boxes.