Tech Job Interview Questions for 2023
Interview Tips, Job Seekers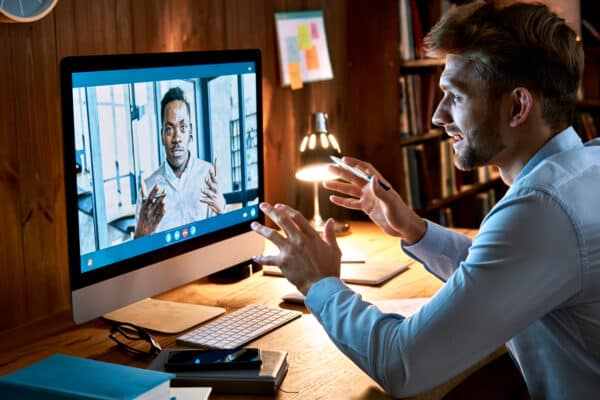 As the tech industry continues to ebb and flow with market trends, the IT job interview process has shifted with the times. In addition to traditional IT job interview questions, tech organizations will now incorporate fresh dialogue as they seek out the top tech talent on the market. If you're planning to embark on an IT job search in 2023, be prepared to answer these tech job interview questions:
How did the pandemic affect your career trajectory?
It's no secret that the COVID-19 pandemic fundamentally altered our society as a whole, disrupting day-to-day functions for people from all walks of life. These changes looked different for everyone, whether it be working remotely for the first time, changing career paths entirely, or even being laid off and left unemployed. This question presents IT candidates with the opportunity to discuss how the pandemic affected their personal career trajectory. It will be vital to use this time to supplement your resume by explaining any responsibility changes, career switches, or significant time off. Be sure to formulate an answer that paints a clearer picture of how these changes better prepared you for your next tech role.
Do you have experience working with remote or hybrid teams?
As our world undergoes a widescale digital transformation, many organizations have opted for remote operations in lieu of maintaining on-site offices. With that being said, it is very likely that you will interact with team members virtually regardless of your role, organization, or even industry. With this in mind, IT recruiters will be looking for tech candidates who have what it takes to maintain effective communication with remote colleagues. If you don't have prior experience working with remote or hybrid teams, be sure to research this dynamic so that you can demonstrate a clear understanding of what will likely be expected of you in your next IT job.
Would you be comfortable working on-site?
Many organizations plan to maintain a remote tech workforce, but just as many have implemented widescale restorations to in-person work in 2023. If you're used to working remotely, you may or may not be comfortable returning to an in-person setting. During your next IT job interview, you will likely be asked to explain your preferences regarding remote versus on-site work, especially if you're interviewing with an organization that hopes to revert to in-person operations. Most IT job descriptions will specify whether the job ought to be conducted in-person, remotely, or through a hybrid model, so be sure to apply for tech opportunities that align with your personal and professional needs.
If you're in the midst of a tech job search, check out these tips to help you shine during your next virtual IT job interview.
Looking For Your Next IT Job Opportunity?
If you're seeking a new tech role but don't know where to look, INSPYR Solutions is here to help! Get in touch with our team today to learn more about our IT job opportunities.