Going on IT Interviews? Three Key Questions to Ask an Interviewer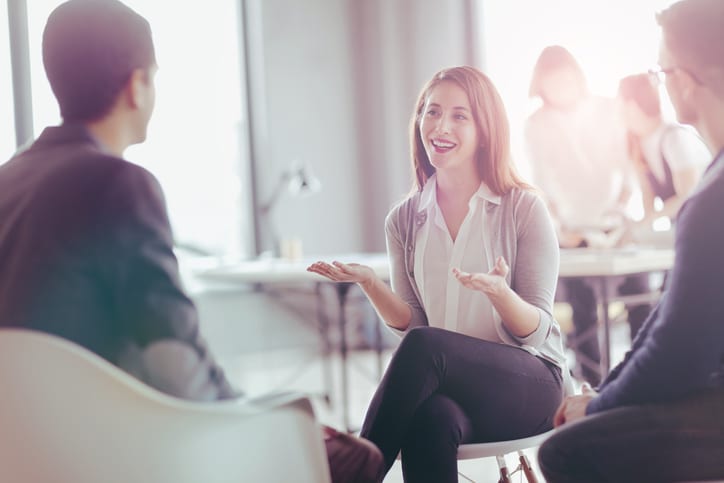 If you're a job seeker interviewing for IT positions, be prepared to not only answer your interviewer's questions, but also ask a few of your own. While this may seem unnatural at first, it's important to understand that every interview is an opportunity for you to evaluate whether an employer is a good fit for your specific qualifications and career goals. You are interviewing your potential employer as much as they are interviewing you!
Fortunately, there is a high demand for talented IT professionals throughout the U.S., which gives you more leverage throughout the interview process. You'll want to take advantage of each interview by getting all the information you need to make informed decisions about your future employment.
Here are three important questions you should ask during your IT interviews:
What are the common attributes of your top IT performers?
If you're an ambitious IT professional, chances are you'll want to grow within your industry and get promoted to managerial or leadership roles. This question allows you to learn what attributes the employer values in their top IT employees so you understand where your talents and abilities fall on the spectrum. Depending on the answer, you'll be able to evaluate your potential to grow within the organization and find out if the employer's values align with your goals.
What is your company's turnover for IT positions?
Employee turnover and retention rates are key pieces of information for any candidate. It's unlikely your interviewer will offer this information, so it's important you ask. While the interviewer will probably not give you specific information, the response you receive will give you a sense of the organization's ability to retain top talent within its IT department. If employee turnover seems high, there's a chance the organization may have a negative culture or poor management practices in place. This is a red flag and should prompt you to look for a position at a different company with a more empowering workplace environment.
What professional development opportunities do you provide?
Because technology is always evolving, it's critical that IT professionals are educated on and informed of new software, processes and procedures. Though self-improvement plays a role, IT professionals should also receive in-house training from their employers. Be sure to ask about professional development opportunities provided by the organization and what training resources are available. The most common types of professional development benefits include mentorship programs, as well as compensation to attend training seminars or national conferences. These types of opportunities allow IT professionals to acquire the necessary skills needed to excel in their field.
Are you ready to find an IT position at a top-notch organization?
Our team can help you grow your IT career with exciting new opportunities. Get in touch with INSPYR Solutions and find the perfect IT job for your skills and expertise.