How Tech Has Changed Your IT Job Search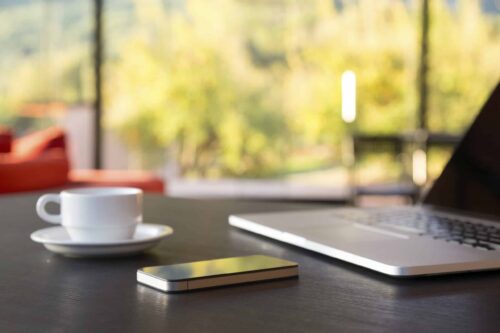 If you work in the IT field, you may have discovered the job search process has changed drastically over the years. Many professionals are increasingly relying on new technology to stay competitive and keep up with the latest opportunities. If you're an IT professional currently seeking a new job, it's critical that you understand how to achieve optimal results. Let's explore the technology and resources you can use to leverage your tech job search:
Mobile Job Apps
Most job seekers are finding access to jobs through their mobile devices is the quickest and easiest way to apply for new positions. By taking advantage of free job search apps, such as Monster, Indeed or LinkedIn, job seekers can set up instant alerts for new openings, save search criteria and network with company contacts. Many employer career sites and application processes are now optimized for mobile access, so taking advantage of mobile accessibility can significantly enhance your job search. You can sign up for job alerts through our site as well.
Social Media Networks
As social media has become one of the most popular and common forms of communication, employers are capitalizing on social media sites to promote their job openings. When it comes to finding an IT job, it is imperative to tap into your online network and connect with people in your industry. One of the most effective ways to network online is by using LinkedIn to its maximum effect. Be sure your LinkedIn profile is fully updated with your background, education and qualifications. In addition, make an effort to regularly engage with your network through the site's discussion groups. By being active on social media, you'll stay on your network's radar and always be updated of the latest industry opportunities.
A Strategic Recruiter
With so much competition for the same positions, finding the right job on your own can have its challenges. A recruiter can help you in the job search process by identifying the best opportunities for your specific experience and qualifications. Additionally, recruiters can often expose you to jobs that have not yet been made public, giving you access to a broader range of opportunities.
Are you leveraging your job search?
Utilizing technology along with a strategic recruiter can do wonders for your job search. Employers expect IT candidates to be well accustomed to using new and innovative ways of connecting and applying for jobs. By following the tips above, you'll improve your job search outcomes and become better connected in the process!
If you're currently seeking new opportunities in the IT field, get in touch with INSPYR Solutions today!