Tech Layoffs: What to Do if You Lose Your IT Job
Career Advice, Industry News, Job Seekers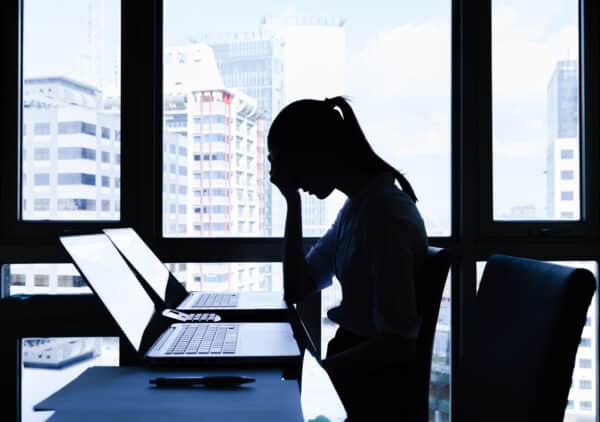 It can be hard to predict your own layoff, especially with mass job cuts continuing to affect the tech industry in unexpected ways. But what you can do is have a plan in place just in case worst comes to worst. If you do lose your current IT role, will be important to remain calm and think about your next steps. Here's what to do first if you've lost your job in the tech layoffs:
Know your rights.
When it comes to tech layoffs, both your former tech employer and the United States government will have guidelines in place to protect your rights and ensure your continued livelihood. Start by reading through any and all protocol issued by the company, from your initial IT job offer letter to the communication through which you were laid off and everything in between. Be sure to take notes and write down any questions as you go. Federal laws, such as the Worker Adjustment Retraining Notification (WARN) Act, can also provide insight into your rights as an IT worker, such as timelines, severance packages, and continuing benefits. Once you've gathered as much information as possible, schedule a meeting with the company's human resources team to ensure that you are taking advantage of any and all resources you are owed as you file for unemployment.
Update your resume.
If you've been in your latest tech role for a while now, your resume will likely need to be renovated to reflect the IT work you've accomplished throughout your time with your most recent tech employer. Start by making a list of your responsibilities and be sure to quantify them with proven results. If you decide to mention your recent layoff on your resume, avoid giving too many details – you'll have the opportunity to provide further context throughout the interview process. Take advantage of the network you have built during your time with your former tech employer by reaching out to trusted tech colleagues who may be able to pass your resume along to their own connections or serve as a glowing reference for you as you embark on your IT job search.
Work with a trusted staffing firm.
Looking for a new IT job can be daunting, especially as you navigate the hard feelings that come with being laid off. With the tech job market being so hot, the process of seeking out the best IT job for you may become overwhelming, especially if you've been off the tech job market for a while. Luckily, working with a trusted IT staffing agency can provide you with the knowledge and resources you need to secure the tech role of your dreams. Tech recruiters build relationships with both world-class organizations and top tech talent to match proven IT professionals with contract, contract-to-hire, and permanent placement roles across the country. If you're struggling to find a tech job that's right for you, an IT staffing agency can elevate your job search, all while giving you the support you need to regain your confidence as an IT professional.
Are You Ready to Find Your Next IT Job?
If you've recently lost your job in the tech layoffs, INSPYR Solutions is here to help. Contact us today to talk with one of our expert tech recruiters about finding your next IT job.