The Proper Way to Follow Up After an Interview
Career Advice, Interview Tips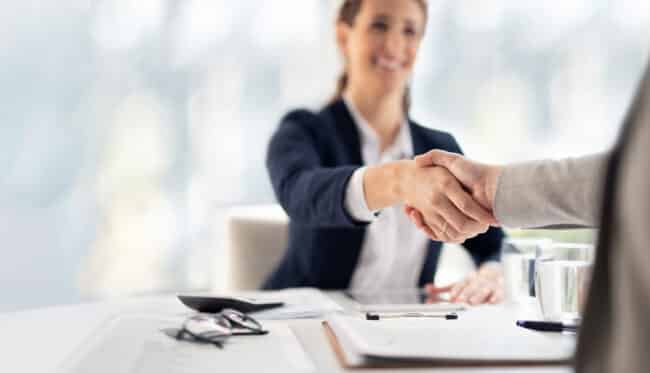 Are you hoping to land a new IT job this fall? Many IT candidates neglect the importance of following up after an interview, only to slide off a company's radar and never hear from their recruitment team again. There are many ways to follow up after an interview, but certain moves should always be made to ensure that you remain a memorable candidate throughout the entire recruitment process. Follow these three steps to make a lasting impression after your next interview:
Send a follow-up email.
Sending a "thank you" email promptly after the interview is the first step to a proper follow-up. In your message, express gratitude for the interviewer's time and recap specifically why you would be an ideal fit for the IT position. This is also a great opportunity to mention some memorable points that were discussed during your interview, such as the company's culture or professional development offerings. Be sure to express that you would value the chance to contribute to the company's IT team in a unique way. This will reinforce your interest not only in the IT job, but also in the company itself.
Provide any requested information.
In some cases, the interviewer or HR manager may request references or other supplemental information for your application, such as a portfolio or work samples. Gathering any requested information and sending it to the company as quickly as possible will enable the hiring process to move forward as efficiently as possible. Being proactive about providing any requested information will show the employer that you're taking the IT job seriously, and that you respect the work they are putting in to consider you as a candidate.
Ask about the status and next steps.
Once you've thanked the interviewer and sent any remaining information, it will be beneficial to ask about the hiring status of the IT position, as well as any next steps that maybe expected of you upon being selected to move forward in the hiring process. If you're currently applying or interviewing for multiple IT jobs, it will be beneficial to inquire about each company's hiring timeline, which may vary. This will ensure that you're not left in the dark wondering when decisions will be made, all while further demonstrating your interest in the IT job.
There's no magic formula for following up with an interviewer; however, taking these steps will help you to stand out in the talent pool, making you a more memorable candidate long after your interview is over!
Have you been struggling to land a new IT job?
Contact our team at INSPYR Solutions, a top IT staffing firm, to learn more about how we can assist you throughout the entire IT job search process.