Three Things to Remember for Your Next Tech Interview
Career Advice, Interview Tips, Job Seekers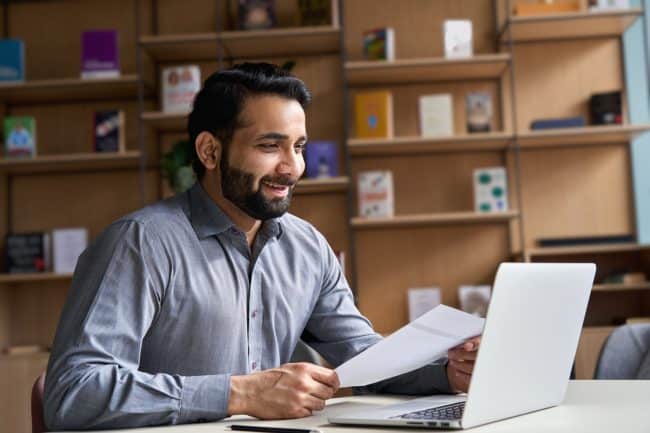 Are you gearing up for a full round of tech interviews? With the right preparation, interviewing for your next IT job does not need to be overly difficult or overwhelming. In fact, by focusing on just a few key details, you can make a strong impression on employers while selling your tech credentials in an effective and compelling way. Here are three things to remember for your next tech interview:
Be specific about your strengths.
The more specific you can be about what makes you qualified for the IT position, the more impact you'll have on the interviewer. Being clear about your unique assets and strengths (such as a specialized tech background or in-depth knowledge in a certain area), will set you apart from others in the talent pool and result in a more compelling and memorable interview for the employer. As you prepare for your interview, consider making a list of your core strengths and be ready to discuss the role they play in your ability to perform at a high level.
Highlight your soft skills.
In the IT industry, it's easy to focus solely on your technical skills and forget about the soft skills you bring to the table. Making a point to highlight your "people skills" – such as customer service, communication, management, and teambuilding – can go a long way in showcasing your ability to work well with others beyond the IT team to resolve issues on a company-wide level. Before your interview, consider ways in which your soft skills complement your technical skills, and be prepared to discuss these in detail.
Discuss why you're a cultural fit.
Now, more than ever, employers are seeking candidates who fit well within their workplace culture. By explaining how your personality and character are a match for the work environment, you'll demonstrate to the employer you have what it takes to excel in the role as a well-rounded employee. This will resonate with many employers looking for dedicated and driven candidates who can successfully immerse themselves within a new work setting.
With the tips above, you'll be able to make strong connections with employers during the interview process that ultimately result in job offers for the IT roles you want.
Feeling stressed about future tech interviews?
Get in touch to learn how INSPYR Solutions can help with every step of the IT job search process!