Tips for Improving Your Morning Routine as a Remote Worker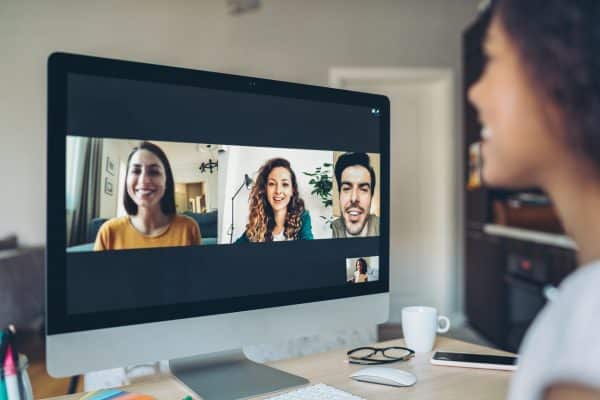 Did you know your morning routine can often set the tone for your entire day? There are many simple changes that can positively impact the trajectory of your job performance, as well as your health and overall wellbeing. If you are a remote IT worker, here are some of the easiest ways to improve your work-from-home routine:
Set one or two specific goals.
The distractions you may encounter working from home (such as children or pets) can sometimes set you back in your job performance. Setting one or two goals at the beginning of each day will keep you on track for meeting deadlines and objectives, no matter what the day at home may bring. Your goals do not have to be monumental, but rather, they should be specific and time-driven. Being realistic with the goals you set will help you stay motivated and focused on your most important tasks, giving you a clear path for productivity during the day.
Practice mindfulness.
Working remotely can often present challenges you wouldn't normally experience at an office or onsite IT job. Because working from home may make it difficult to mentally separate your work life from your personal life, you may sometimes feel as though every part of your day blurs together. Practicing mindfulness can help you set boundaries between your job responsibilities and personal obligations (such as household chores or spending time with family), allowing you to better live in the present moment.
Move your body.
If your job requires you to be at a desk for most of the day, use your morning to move your body and get some physical exercise. Morning exercise can significantly improve your attention to detail, visual learning, and decision-making, improving your mental clarity and ability to work efficiently. Any level of fitness activity can accomplish this, such as a walk outside, a yoga session, or cycling. No matter what you choose to do, moving your body in some capacity is bound to dramatically elevate your mood as your day gets underway. Adapting your workspace, such as with a standing desk, to allow you to move more can make it easier to incorporate movement into your day.
Taking steps to improve your morning work-from-home routine will not only improve your job performance but your quality of life at large. Over time, you'll see how these changes can contribute to more professional success, as well as improve your physical and mental health!
Are you seeking a remote IT position?
Get in touch to learn how the recruiting experts at INSPYR Solutions can assist with your job search!